The International Live Events Association has announced its 2021-2022 slate of volunteer leaders, including officers and directors of the ILEA International Board of Governors as well as the organization's Regional Vice Presidents. Leaders were sworn in during the ILEA 2021 Annual General Meeting on July 28.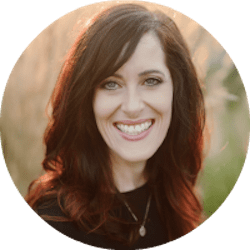 "ILEA represents the global live events industry, and to lead that community is a true honor," says 2021-2022 ILEA International President Corinne Kessel (pictured left), CSEP. "I'm inspired by everything we've accomplished during this challenging past year and look forward to working with our dedicated Board of Governors and Regional Vice Presidents to do even more. Building on the work of my predecessor, Dana Macaulay, CSEP, we'll support our industry professionals as they bring back live events all over the world."
2021-2022 ILEA INTERNATIONAL BOARD OF GOVERNORS
OFFICERS
Corrine Kessel, CSEP, President | Principal, Greenscape Design & Decor
Dana Macaulay, CSEP, Immediate Past President | Managing Director, Sonoma County Auctions, Sonoma County Vintners
Dustin Westling, CSEP, President-Elect | Partner, WestOne Events Inc.
Gwendolyn Y. McNutt, CSEP, Secretary/Treasurer | Regional External Affairs Manager, Comcast
DIRECTORS
Ryan Hanson, CSEP | Founder and Creative Director, BeEvents
Lisa Marks | Owner, Brand Alive, Inc.
Sarah Cissna, CSEP | Owner and Event Producer, The Side Lobby
Bobby Dutton | Director, GBM6 (Groove Boston/Mission Six)
Megan Johnston, CSEP | Director of Event Services, Accent Indy, a DMC Network Company
Tiffanie Rosier | Owner, AllStar Photobooth LLC
Jennifer Bertolino | Director of Catering Sales, Levy Restaurants
Jordan Kaye, CSEP | Owner, Analog Events & Marketing
India Rhodes, CSEP | Partner, Wilkinson Rhodes
2021-2022 ILEA INTERNATIONAL REGIONAL VICE PRESIDENTS
CANADA – Joel Olandesca | CEO and Co-Founder, SOS Charging Solutions
EMEA – Cecilia Lavin | Head of EMEA Sales, One World Rental
US WEST – Rachel Jacob Barnett | Director of Partnership and Giving, San Francisco Pride
US NORTHEAST – Matt Bonavita | Owner, Rhythm In Motion
US SOUTHEAST – Carla Eustache, CSEP | Chief Dream Maker and Principal Event Planner, Style Perfect Events
US SOUTHWEST – Armando Seledon, CSEP | Destination Experience Manager, Visit San Antonio
US MIDWEST – Barbara Siska, CSEP | Executive Director, Office of University Events and Ceremonies, University of Chicago
The International Live Events Association (ILEA) is a global community of thousands of creative event professionals whose skills, expertise, and experience power some of the most recognized and respected live events around the world. ILEA advances the live events industry by creating an inclusive global community dedicated to personal and business development, and inspiration to elevate all professionals engaged in live events. ILEA's events, education resources, and certification program provide members with exclusive opportunities for collaboration, thought leadership, and idea-sharing. For more info, visit ileahub.com.