Accepting the virtual currency called Bitcoin are all official Immersive Education events, according to Immersive Education Initiative, which supports virtual worlds, virtual reality, augmented and mixed reality.
This starts with IMMERSION 2014 in Los Angeles, from June 6-8, and then European Immersive Education Summit in Vienna, from Nov. 28-29, and the Immersive Researcher's Summit in New York City, scheduling to be announced.
To encourage the widespread adoption of Bitcoin throughout its global community, the Initiative is giving one free IMMERSION 2014 ticket to attendees who register using the cryptocurrency.
This news from Immersive Education Initiative is the first in a series of forthcoming announcements related to the organization's adoption and support of the virtual currency.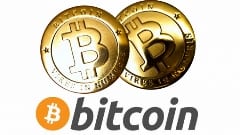 On June 2, the Initiative will announce the world's first global education scholarship funded entirely through Bitcoin, followed by the formation of an international council responsible for overseeing the scholarship and the Initiative's related cryptocurrency and economics activities.
The organization's long-term plans for Bitcoin will be revealed the morning of June 8 during the IMMERSION 2014 keynote address by the Initiative's Founding Director Aaron E. Walsh, after which the potential for Bitcoin as a universal virtual currency will be addressed during the Business and Economics module at the conference.
Sponsored by Disney and Target, and hosted by Loyola Marymount University in collaboration with the Smithsonian Institution, IMMERSION 2014 features speakers and exhibits by Disney Animation Studios, the Smithsonian Institution, Google, Microsoft, Stratasys, Oculus, Oracle, Bitcoin and more.
Building on the success of the previous eight years of Immersive Education conferences in Boston, the world's leading experts in immersion and immersive technology convene June 6-8 in Los Angeles California for IMMERSION 2014. The event opens with a special Arts & Culture reception at The Getty Center.
IMMERSION 2014 addresses the personal and cultural impact of digital technologies, such as wearable computing (e.g., Google Glass and Oculus Rift), virtual reality (VR), augmented reality (AR), mixed reality (MXR), mechanical and neural interfaces, affective computing (systems that can recognize, interpret, process, and simulate human feelings and emotions), neuro-gaming technologies (that are used to create adaptive and radically compelling game experiences), 3D printing, personal robotics, virtual currencies and economies (universal digital micropayments, Bitcoin and related cryptocurrencies), telepresence, virtual worlds, simulations, game-based learning and training systems, immersive MOOCs (Massive Open Online Courses), and fully immersive environments such as caves and domes.