March 16, 1940 – June 15, 2021
James Cowan Nicoll, 81, chairman of the board at Sho-Air International, passed away on June 15. Known as the "Miracle Man" by the cardiologists at Hoag Hospital, he succumbed to his battle with cancer and his weakened heart. Jim was born on March 16, 1940 and spent his youth in Pomona, CA, eventually settling in Newport Beach where he spent his adult life. Jim was the ultimate salesman, starting his career at the early age of nine selling for the Fuller Brush Company. He later honed his skills and built a wonderful career in the moving and storage industry, winning top salesman awards in multiple years and topping industry performance. As a visionary, Jim saw the opportunity to elevate the service he provided from the land to the air which inspired his formation of SHO-AIR International, one of the industry's premier tradeshow transportation specialists.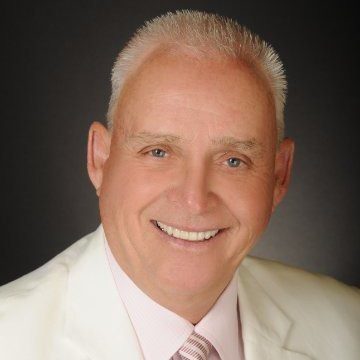 Jim was a handsome man with a charismatic smile and a sparkle in his eyes, always a friendly hello and a willingness to be of service. Jim's love of life was expressed through his corny humor and quick wit. He was a prankster and loved to get one up on others by pre-watching
Jeopardy
and then re-watching the episode remembering to miss a few questions so you wouldn't catch on. When you did finally figure out that something was up, he would get so tickled and thrilled with joy that he pulled one over on you that you couldn't help but be tickled too. Jim loved the game of golf and became an excellent golfer. He had an exceptional ability to teach and improve your game. Jim had five holes-in-one over his lifetime and brought the joy of the game to many.
Jim is survived by his daughter, Laurie Nicoll Nord and his grandchildren Cayla Atha, Cole Gebhardt and adopted son and right-hand man Scott Tedro. Jim was one of five Nicoll boys, and is survived by brothers, Bill, Gerry and Conrad and their wives and nieces and nephews. A private celebration of life was held on July 8.