June 5, 1951 – March 1, 2022
Carpenter, Hadley Exhibits, Buffalo, NY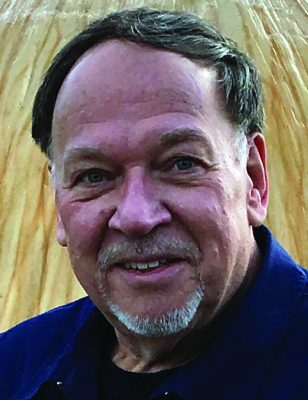 Kurt G. Jaeger, a carpenter with Hadley Exhibits of Buffalo for 36 years, passed away at the age of 70 after a courageous battle with cancer. He was an avid reader and stock car racing fan.
He was the beloved husband of Melissa (Winkelmann) Stange-Jaeger; step-father to twin daughters Marilou (Chad Homan) and Melanie (Mark Warren); son of Marion Jaeger and the late Carl Jaeger; brother of Eric (Jean) Jaeger, Cindy Jaeger and Jan Ingerson; and uncle to many nieces, nephews and their children.
Services were held on March 5 at St. Mark Lutheran Church in North Tonawanda, N.Y. and was livestreamed at www.stmarknt.org. In lieu of flowers,  memorial donations can be made to St. Mark Lutheran Church, Niagara Hospice or Mercy Flight of WNY.
To share a memory or condolences visit www.frettholdfuneralhome.com or www.legacy.com/us/obituaries/buffalonews/name/kurt-jaeger-obituary
An excerpt of this tribute originally appeared in the Apr./May/June 2022 issue of Exhibit City News, p. 87. For original layout, visit https://issuu.com/exhibitcitynews/docs/ecn_q2_2022