June 15, 1952 – Dec. 30, 2021
Account Director at Czarnowski, Austell, Georgia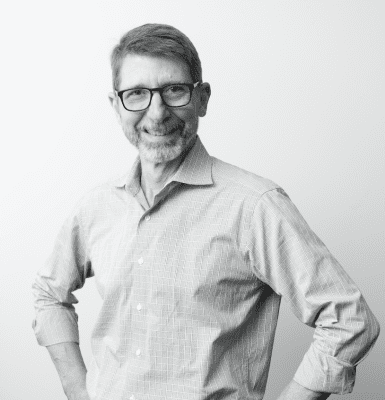 Larry Edward Montagne spent 26 years at Czarnowski, beginning in 1996 and ending as a senior account developer at the time of his passing. His prior experience was as a principal with Exposition Services for nearly 14 years (from 1979-1992) followed by two years as a principal with Montagne Associates (from 1992-1994).
He graduated from Emory University with a B.A. in history and political science in 1974 and proceeded to spend nearly his entire life working in tradeshows. His colleagues at Czarnowski and throughout the industry filled social media with stories of how wonderful he was to work with. Here are just a few of their remembrances:
"Larry was a 'salt of the earth' kinda guy and will be greatly missed. Rest in peace Larry." —Mark Vaughn
"Larry…now that's the true definition of a great man. It was a pleasure to know him, to laugh with him and to work with him. No matter where we were… show site, office or lunch, he was tremendous."—Julz Crawford
"One of the few people who was such a pleasure to work with. He was always open to different opinions and ideas. A sad loss indeed.—Frederick W. Bartels
"This is awful news—hate to hear this so much! He was one of the most genuinely nicest people. He left the earth a better place with his light.—Vannie Tran Nicholson
He was a wonderful person and I'm grateful for the opportunity to know and work with him.—Lynn Portwood
Yeah, this news broke my heart this morning. RIH Larry. Such a sweetheart. You were the one who introduced me to red wine but giving me a bottle for Christmas my first year at Czar. I was 27. You had such a kind heart. Love you much! —Angel Reese
My first job with Czarnowski was in 2000 with Larry on a Southern Company Christmas Party featuring Kenny G. I was working for Full Circle Lighting bolting truss together and hanging twinkle lights in a tent that was about 20 degrees. My first impression of Czarnowski was through him, and, well, 21 years later I'm in Las Vegas still working with the best team in the business. RIP, my friend. —Angela Dills
An artisan, craftsman, mentor, teacher, student. A friend and co-worker who will be missed.—David Hautau
Oh no! I'm so sorry to hear this. I, too, had worked with Larry. He was indeed a wonderfully, kind man. —Jill Lutz Rowan
The thought of never hearing his laugh again saddens me beyond words.—Sherri Gothorp Rivers
What a great guy! We all loved him.—John Knebel
OMG, he was not only a great person to work with, but a good man…….this is so terrible —Ephraim Faulkner
Such a loss to the world…you don't meet many people as genuine as Larry Montaigne. —Shann Cooke
Such a loss, what a great man! Proud to have know and worked with this gentleman! My thoughts and prayers go out to him and his family!—Jason Farris
A great man. Kindness personified. Godspeed Larry.—Bryan Wright
This hurts. He was such a wonderful man. He had a smile to light up a room. I'll always remember him for his kindness. RIH —Jamesha Carter
This man. The kindest soul. Familiar face on the show floor at Housewares. Mr Hamilton-Beach. Proud to have known him. #CzarFam4ever —Ava Ritter
"He was such a gentle soul. Conviction in his political beliefs but so polite with his dissenting opinion. A rarity these days. A true gentleman. We need more Larrys in this world. He is certainly missed. And of all the people who would require a fake, stick-on mustache, Larry was last on that list. His was perfect. Until I see you again, my friend. —Derek Fugaro
That is Sad!!! A genuinely nice Guy!!! Always a pleasure to run into him on shows! Rest well Larry! —Ken Zinkand
Found out recently about Larry's passing. It was a shock and so sad. Not only will we all miss him, the exhibit industry as a whole will miss him. RIP Larry. —Bill Bishop
He is survived by his wife Lyn; two sons, Michael and Forrest; step-son Gabriel Sterling; one grandchild, Monica Montegne; two brothers, a sister and many, many dear friends and colleagues.
His family suggests donations to charitywater.org in his name and they plan to have a celebration of his life in the spring.
To share a memory or condolences, visit his online guest book at  www.legacy.com/us/obituaries/atlanta/name/larry-montagne-obituary?id=32169580 or www.facebook.com/lincoln.l.bilancia/posts/10220497845131711