Aug 7, 1962 – Aug 28, 2021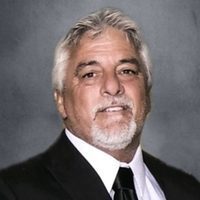 Mark A. Serpas, Sr., 59, was born in New Orleans and worked as an I&D specialist in New Orleans. Colleagues leaving their condolences included Joe Buras ("Will miss you brother"), Penni Brockett ("I am heart broken, and at the moment, at a loss for words!"), Melanie Seghers ("My sweet friend"), Mike Bella ("OMG, I am sad—just saw this. RIP Buddy"), Eric Skoloda ("Rest easy Mark!"), Michael Muir, Rick Belcher, Orlando Dorantes, Jeannie Curran, Marjorie Graves and Mike Bonadonna.
"I will forever remember Mark as a free spirit, loving person who did things his way! I am so happy I was able to visit with him and Judy at Laurie and Jimmy's wedding vow renewal ceremony last year. Although I had not seen him for years, it was just like yesterday! His hair may have been gray, but he still had that bebop in his step and those twinkling eyes full of mischief and a huge gregarious smile not only on his face but in his voice! My heart is breaking for you Laurie because I know he was your "baby." Praying that ALL of his loved ones find comfort and peace in the many memories shared and in knowing that he is with loved ones and his Lord and Savior in Heaven." —Sharon Dixon Lemieux
"I will forever remember Uncle Mark as this larger-than-life man who always looked out for others. If he was buying the fireworks, you knew you were in for a show. If you dropped by for a visit, he would make sure you got something to eat. If you needed anything, and he had it to give, it was yours—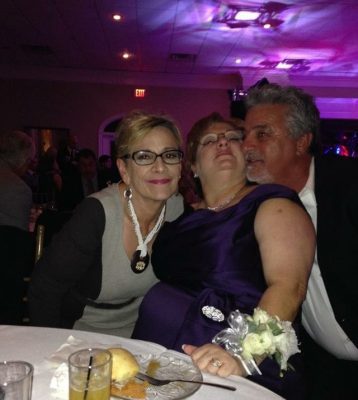 no hesitation. I can still hear him saying, 'I love you, baby' to Aunt Judy—a phrase frequently heard around the home he built for his family. I don't know that I will ever be able to wrap my head around such a force of nature no longer being here on Earth, but he will be missed more than he could ever have imagined." —Brittany Bennett Hyatt
He is survived by his loving wife of 22 years, Judy Bennett Serpas; children, Adam Dupuy (Kim), Amber Serpas Johnson (David), Mark Serpas, Jr. and Samantha Serpas; grandchildren, Hartley Dupuy and Baylor Johnson; siblings, Laurie Serpas Greer (Jimmy), Ed "Bubbie" Serpas and Tammy Ruh (Russell); multiple nieces and nephews. He is preceded in death by his parents, Edwin and Lorraine Serpas. Pallbearers were David Ridgel, Timmy Ridgel, Johnny Pravata, MJ Serpas, Ryan Serpas, and Kenny Thorske. He will be remembered for graciously taking care of his family and friends.
Services were held on Sept. 6 in Loranger, La., and were conducted by Bro. Dale Ziebarth. To send condolences or share a memory, visit his online guestbook, at www.mckneelys.com or shorturl.at/kyNOR
This story originally appeared in the Nov./Dec. 2021 issue of Exhibit City News, p. 58. For original layout, visit https://issuu.com/exhibitcitynews/docs/ecn_nov-dec_2021