Register to attend either in-person or remotely and enter to win a Pando studio day (a $48,500 value)*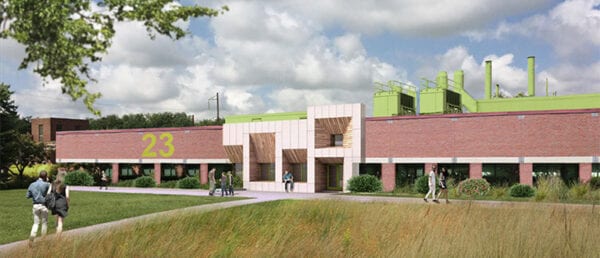 The Inception Company is proud to announce that Ambler Studio, their new state-of-the-art production studio, is celebrating its grand opening on May 5 and attendees must register due to restrictions on public gatherings. Located at 300 Brookside Ave, Building 23, Suite 175, Ambler, PA 19002, just 23 miles from Philadephia, the new studio is 8,632 square feet and is located in Ambler Yards, Ambler, Penn.
It will be their second studio featuring Pando, a virtual platform that integrates a studio production with in-person moderators and remote participants displayed on the Pandorama 40-foot video wall. The Ambler studio offers:
studio broadcasting
highly produced virtual meetings on the Pando virtual engagement platform displaying up to 100 remote participants
up to 5,000 off-wall participants
a hybrid event venue integrating up to 60 in-person attendees who participate with the remote attendees on the Pandorama video wall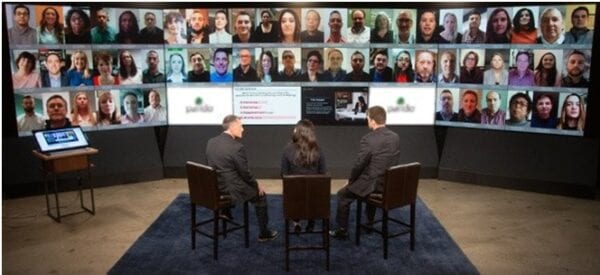 Pando is one of the only virtual engagement platforms to integrate a full studio production and in-studio moderators and speakers who interact with remote participants. Excellent for both virtual and hybrid events, supporting 100 on-wall, 5,000 off-wall, and 60 in-studio attendees. Of course, in-person numbers depend on lockdown restrictions in place at the time of event.
Pando has been used extensively for:
Sales Training, Product Training, Leadership Training
National Sales Meetings and Product Launch Meetings
Medical Affairs, Scientific Meetings, Clinical Trial Investigator Meetings
Advisory Boards for HCPs, Patients and Payers
Industry Day Events
Awards Events
Town Halls
To register to attend either in-person or remotely and be entered to win a Pando studio day (a $48,500 value), click here. To request a studio tour, click here. To watch a one-minute sizzle video, click here.
The Inception Company offers a full suite of engagement platforms including virtual and hybrid meetings and events, web conferences, broadcasting, and remote or live video production. For more info, visit www.inceptioncompany.com or contact Kyle Bechter, kbechter@inceptioncompany.com.