Provider of customized cell phone charging solutions InCharged, LLC announced a new distribution partnership with Brightbox Inc., the industry leading platform provider of secure, intelligent cell phone charging locker solutions.
Forming a new partnership, the two companies will provide cell phone charging solutions to a diverse range of clients including tradeshows.
"We couldn't be more excited to partner with such an exceptional kiosk technology company," said Jessica Gonzalez, founder and CEO, InCharged. "When we met with the leadership team at Brightbox, we instantly clicked. Our companies offer solutions that complement each other, and we're thrilled to expand our service offerings together in order to better serve our clients."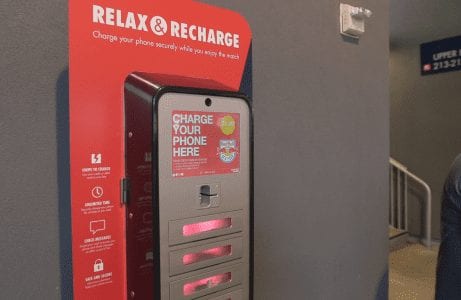 Customized InCharged cell phone charging stations are a valuable tool for companies who want to use cell phone charging stations as a branding opportunity while providing a free service for their customers. Brightbox offers highly functional and secure cell phone charging lockers as a free or paid service for venues and events.
As a result of this new partnership, InCharged clients will continue to benefit from the same leadership and expertise in event technology and the full line of customized InCharged cell phone charging stations in addition to gaining access to the Mark3 charging station platform built by Brightbox.
"InCharged has great products like InBox, InVolt and InFuse," said Billy Gridley, CEO, Brightbox. "Our event and permanent placement venue customers need diverse charging solutions. By working together, Brightbox and InCharged can more fully meet the charging needs of a broader range of clients."
InCharged solutions powered by Brightbox are available for purchase, short-term rental or lease.
For more information, contact pr@incharged.com