A 15-year veteran of the tradeshow industry launched the woman-owned ExhibitSmart LLC in Saint Louis, Mo.
Owner Jenny Bess dedicates her new enterprise to helping clients exceed their tradeshow marketing objectives.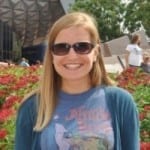 "ExhibitSmart was created to provide solutions, products and services with efficiency, enthusiasm and industry experience," stated Bess. "Our goal is to make sure our clients 'look smart' on the show floor."
To ensure clients 'look smart,' ExhibitSmart offerings include displays, graphics, flooring, signage, design and detail services, show kit administration, conference registration support and accessories.
To learn more about Bess and ExhibitSmart, contact 314-853-6051 or jenny@goexhibitsmart.com.