Local hospitality experts collaborate with top tradeshow organizer to bring easy, enhanced experiences to customers returning to the show floor
As Las Vegas' tourism and hospitality industry enjoys a boon from Gov. Sisolak's announcement that indoor gatherings can resume at 50 percent capacity, Informa Markets—organizers of leading global tradeshows including World of Concrete, MAGIC and Las Vegas Cosmetic Surgery, and Las Vegas' largest meeting and conventions customer—has entered into a partnership with Melanie Bash and Molly Hoisington, industry veterans with expert knowledge of the entertainment capital of the world, to found a new premier concierge service in Las Vegas, called Get Informed.
Bash and Hoisington have more than 60 years' combined experience in the event and hospitality industry. Bash spent nearly two decades running her own event and fundraising group before co-founding LeverageLV, a fundraising consultancy for nonprofits, and Hoisington has spent more than two decades managing customer success for a renowned Las Vegas-based event firm. Now, the entrepreneurs and experienced event specialists are joining forces to create a full-service concierge service that provides everything from transportation and dining arrangements to large-scale corporate events and entertainment. In addition to their local offering in Las Vegas, the team has also developed virtual event experiences to support the ever-increasing number of digital trade events and conferences. With both local Vegas experiences and digital entertainment options, customers can find a wide variety of options to suit their needs across multiple formats.
"We are so thrilled to see Las Vegas re-opening its doors to tourism," says Hoisington (pictured left), co-Founder, Get Informed. "Melanie and I each have careers in event planning and hospitality spanning decades here in Las Vegas and we are excited to help customers explore new and unique opportunities in the city we know so well. Over the past year, we have also worked to build a repertoire of digital talent and packages of curated event experiences that can be added on to existing digital conferences and tradeshows to enhance the customer experience and provide unique sponsorship opportunities."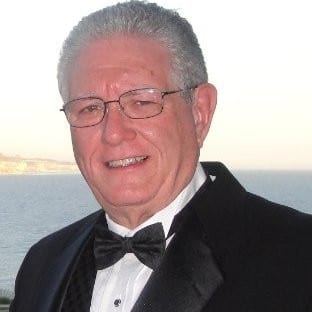 "We made the decision to embark on this partnership because we recognize the value of ease, efficiency and excellence as our customers look for opportunities to network, connect and rebuild this year," says Ken McAvoy (pictured right), EVP, corporate development, Informa Markets. "By partnering with Get Informed, we are able to be a single point of contact for our customers both on and off the show floor, helping them easily secure dining reservations, travel accommodations, entertainment opportunities, event venues, digital networking opportunities and more, in addition to the quality connection and commercial opportunities they receive at our events. Melanie and Molly are well-respected throughout the industry, and we are thrilled to have them on board as our preferred concierge partner in Las Vegas. As live events return to the show floor, we hope to add a little extra magic and a little less hassle to communities who join us here in Las Vegas, and facilitate the extension of those experiences and relationships through digital formats throughout the rest of the year."
Get Informed offers both innovative opportunities to entertain customers across digital platforms, as well as decades of relationship-building and event expertise for customers of Las Vegas. Informa Markets hopes to expand its concierge partnership to support other key regions as well.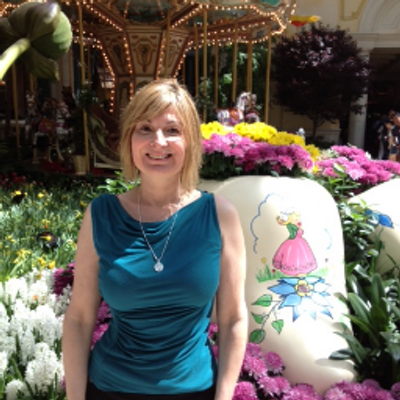 "We are so thrilled to partner with the leading tradeshow organizer in the world in what we believe is the greatest city in the world," states Bash (pictured left), co-founder, Get Informed. "Both Get Informed and Informa Markets have a customer-first mindset, and are passionate about facilitating seamless and exceptional experiences for all of our clients. By partnering, we are able to leverage one another's resources and talents to create unrivaled experiences for visitors to Las Vegas, as well as for digitally-savvy platform organizers and their customers who are looking for ways to break through screen fatigue and add value."
For more info about Get Informed's services, visit www.getinformedlv.com or email mbash@getinformedlv.com.
Informa Markets creates platforms for industries and specialist markets to trade, innovate and grow. Their portfolio is comprised of more than 550 international B2B events and brands in markets including Healthcare & Pharmaceuticals to Infrastructure, Construction & Real Estate, Fashion & Apparel, Hospitality, Food & Beverage, and Health & Nutrition, among others. They provide customers and partners around the globe with opportunities to engage, experience and do business through face-to-face exhibitions, specialist digital content and actionable data solutions. As one of the world's leading exhibitions organizers, they bring a diverse range of specialist markets to life, unlocking opportunities and helping them to thrive 365 days of the year. For more info, visit www.informamarkets.com.