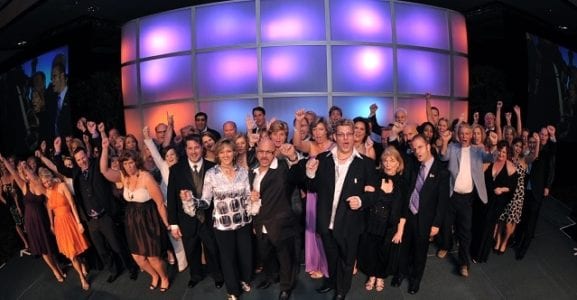 The International Live Events Association is proud to announce the 2016 ILEA Esprit Award recipients.
The ILEA Esprit Awards program is a globally recognized awards competition that recognizes the exceptional professional achievements of individuals and organizations from across the ILEA membership, representing all facets of the event. The award recipients were announced and recognized by their peers at the annual ILEA Esprit Awards Ceremony on Saturday, August 13, during ILEA Live 2016 at JW Marriott Austin Hotel in Austin, Texas.
Awards were distributed in the following categories:
Best Catered Event
Best Culinary Innovation
Best Corporate Event Categories
Best Entertainment Production Categories
Best Event Design/Décor Categories
Best Event Filmmaking
Best Events for Non-profit Organizations Categories
Best Event Logistics and Support Services
Best Event Photography
Best Event Solution
Best Event with a Legacy
Best Industry Contribution
Best Industry Innovation
Best Print Marketing/Design Collateral
Best Meeting/Conference Program Over $250,000 USD
Best Public Event
Best Social Event Categories
Best Technical Production
Best Wedding Categories
Best ILEA Event Volunteer Collaboration
Best ILEA Team Effort Categories
The ILEA Esprit Awards create an opportunity to raise industry awareness of ILEA member achievements and distinctiveness. An ILEA Esprit Award showcases a company's hard work, creativity and consistent quality. To a broader extent, the importance of global industry recognition helps improve industry standards and promotes professionalism.
This year's competition was open to any ILEA member in good standing, for events that occurred between January 1, 2015 and December 31, 2015.
To view a full list of this year's award recipients, visit the ILEA website.