International Market Centers (IMC), the owner of the furnishings and decor gathering — Las Vegas Market, appointed a 17-year tradeshow industry veteran.
Joining the company is Priscila Onou Gilburg, who will work with the Las Vegas Market leasing team to expand and enrich its temporary presentations to include more trend-forward, innovative and directional resources.  Effective Sept. 1, Onou Gilburg will manage and oversee the expansion of temporary exhibitors in the gift and lifestyle segments at Las Vegas Market.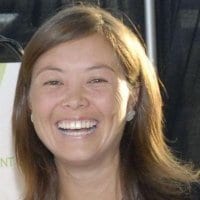 "I am thrilled to have the opportunity to work with Priscila again.  Her extensive experience and relationships in design communities will be an asset to our team," said Dorothy Belshaw, president of Gift & Home Décor, IMC. "Dynamic, cutting-edge temporary exhibits are a key element of Las Vegas Market's positioning as the leading furniture, home decor and gift destination in the western United States."
Onou Gilburg brings strong vendor relationships and operational skills to the post. For the past four years, she served as sales manager for ENK International tradeshows, focusing on expanding product categories and promoting cross-category buying opportunities for retailers. Onou Gilburg previously worked as director of tradeshow sales for MMPI; as a consultant and sales manager for GLM; business-to-business manager for TNS Intersearch; and marketing coordinator for International Trade Mart/Centro Textil.
"I am tremendously excited to join the IMC team and to be part of the continued transformation of the Las Vegas market," declared Onou Gilburg. "I look forward to working with such a dynamic and forward-thinking team and to helping build upon the strong successes of the recent Markets."
She has a master's degree in fashion apparel studies from Philadelphia University, and a bachelor's degree in marketing and advertising from Universidade Paulista in Sao Paulo, Brazil.