International Market Centers, L.P. (IMC) — an operator of home furnishings, gift and home décor showroom and exhibition space – chose a chief financial officer (CFO) to replace its outgoing CFO.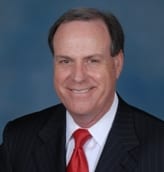 Assuming the role of CFO is William F. Lacey. He will replace Kathy Venezia, who has been with International Market Centers since the company's inception in May 2011.
"We are very fortunate to have someone of Bill's professionalism and track record. We will look to his capabilities and leadership to actively manage our capital structure and lender relationships, in addition to optimizing operational performance based on strategic corporate objectives and market opportunities," said Robert Maricich, CEO, International Market Centers.
Lacey will provide day-to-day leadership to all aspects of the finance function across the organization, lead the development and monitoring of the budgeting process, the development and implementation of procedures and controls for accounting practices, as well as the collection, analysis and production of financial data for operating reports. He will also ensure the proper accounting controls are in place to prepare the company to comply with all regulatory reporting requirements of a public company.
"I am thrilled to have the opportunity to join IMC's talented and capable team and be a part of a company that is well positioned in its respective industries and with incredible growth potential," stated Lacey. "I look forward to working with our various stakeholders to add a dimension of deep financial rigor, insight and controls, which will translate into even greater operational value to IMC."
With a strong operational finance orientation, Lacey possesses more than 30 years of broad-based experience in public companies as well as private-equity owned enterprises. He has led two companies through their Initial Public Offering (IPO) processes and has significant capital markets and transaction experience as well.
Most recently, Lacey was an executive vice president/CFO for GSE (NYSE:GSE), a manufacturing company based in Houston, where he completed an IPO in February 2012. Prior to that, he held the position of senior vice president/CFO for Animal Health (NASDAQ: AHI), a leading distributor of animal health products. He also held senior financial positions with Rawlings, a sporting goods manufacturing and distribution company.
Born and raised in Birmingham, Ala., Lacey attended the University of Alabama.
Outgoing CFO Kathy Venezia will stay with IMC through the end of the year to assist with Lacey's transition. Prior to IMC, she was the executive vice president of accounting for World Market Center Las Vegas and formerly a senior executive with The Related Companies.