Recognized for its achievements in both access and services for delegates with disabilities, the Irving Convention Center at Las Colinas (ICCLC) in Texas picked up a 2013 accessibility award.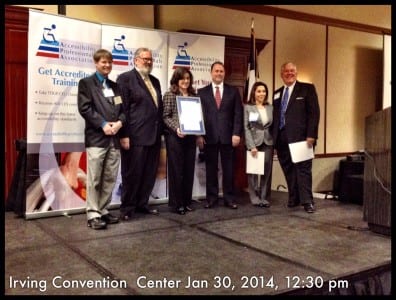 Awarded by the Governor's Committee on People with Disabilities the accolade was given in partnership with the Accessibility Professionals Association. Honored specifically for its universal design principles, program access and services, ICCLC goes significantly above and beyond the minimum legal requirements to provide both physical and service accessibility to people with disabilities.
According to Maura Allen Gast, executive director, Irving Convention and Visitors Bureau, the Convention Center is committed to the idea of 'people first' in both interactions with customers and the community at large.
"By its very nature, the ICCLC is a public gathering place, and in planning for its design, we knew we wanted to make it as accommodating as possible to all of its guests," said Gast.
Several accessibility features visible throughout the ICCLC include push-button doors, multiple transportation drop-offs and accessible parking spaces, and specially-designed service and visual corridors.
For more information, visit www.irvingconventioncenter.com.