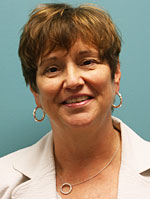 Global Events Partners (GEP), the leading partnership of destination management companies (DMC) worldwide, recently named Kaye Mulkeen president of GEP Atlanta. Mulkeen is a management professional with 25 years of experience in the hospitality and tourism industry. GEP Atlanta is one of the top DMCs in the nation and one of seven owned by GEP.


Over the course of her career, Kaye has been responsible for sales, account management, operations, customer service and profitability for various enterprises and has acquired an impressive track record for building successful companies.
"Her background positions her well to oversee the day to day operations and sales efforts of GEP Atlanta as it continues to provide superior DMC services in the Atlanta area," said Chris White, chairman and CEO of GEP. "Kaye Mulkeen is the perfect person to build on the Atlanta DMCs strong foundation with a fresh perspective as our industry begins to rebound from the global economic downturn."
During nearly 10 years with WorldTravel Meetings and Incentives in Atlanta, Kaye frequently worked with GEP and its DMC partners.
"I've known that GEP is a great organization," Mulkeen said.  "I'm thrilled to now be a part of it. I'm especially pleased to be leading an award-winning DMC owned by GEP.  That means we have great support and resources behind us."
A graduate of Duke University, Kaye began her career by completing the management-training program for Disney before moving to American Express. While at American Express, Kaye won several executive leadership awards and was responsible for multiple business lines.
After 10 years at American Express, she moved to WorldTravel Meetings and Incentives (Now BCD Travel), where as executive vice president and general manager, she expanded the business from $12 million to $200 million in 6 years. She also played a significant role in making WorldTravel the first official travel services sponsor for the Summer Olympic Games. WorldTravel serves 65,000 corporate executives and other travelers.
Most recently, Kaye has been working part-time as a consultant to small businesses and non-profit organizations helping them build solid business plans.
Founded in 1968, GEP Atlanta, formerly known as Atlanta Arrangements, was purchased by GEP in January 2009. The organization has consistently been named by Special Events Magazine to its 25 Top DMCs List. For more information, visit www.gepatlanta.com.
Launched in 1999, Global Events Partners' portfolio includes 65 leading DMCs around the world.  GEP and their partners consistently provide high quality DMC services in the most desirable locations worldwide. For more information, visit www.globaleventspartners.com.