High Point, N.C.-based American Silk Mills is proud to announce that textile and furniture industry merchandising veteran Kena Cohenour has joined its senior executive leadership team as director of design and merchandising.
Cohenour was the former vice president of textiles & upholstery merchandising for Bassett Furniture with more than 20 years of proven success in creatively leading and building a productive textile assortment and merchandising for various account types. She demonstrated ability to fuse focus, intention, ingenuity, business and sound management practices to increase revenue and grow profits. Cohenour has proven success in fostering and maintaining relationships with top accounts and suppliers to increase overall productivity and profitability.
Some of Cohenour's awards include Top Upholstery Fabric Buyer (Fabrics & Furnishings International, 2020 & 2017), Top Industry Buyer (International Textile Alliance, 2014), American Furniture Award (Home magazine, 2020), and Interior Design Studio Award (East Carolina University, 1992).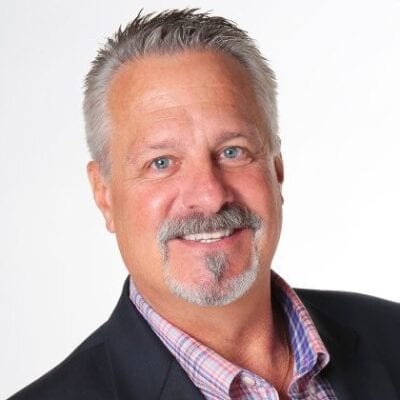 "We are very excited to welcome Kena Cohenour to our executive leadership team," says Jeff Smith (pictured left), senior executive VP, and marketing, American Silk. "Her knowledge, wealth of experience—both domestic and global—will bring excellent new opportunities and relationships to American Silk Mills. We know Kena is one of the best in the business and we are excited to have her leadership, vision, strategic thinking and creativity leading our merchandising and design into this—our 125th anniversary as a company. Our mission statement is that 'We Bring Solutions That Enhance People's Lives' and we can't wait to see Kena's signature on these solutions."
"I am excited to join a company with such rich history and vision for the future," says Cohenour. "It is truly an honor to be a part of the American Silk team."
The ASM parent company, Sutlej Textiles and Industries Limited, is an internationally recognized industry leader in the use of state-of-the-art technology and implementation of eco-friendly and sustainable manufacturing practices and processing. Sutlej Textiles and Industries Limited is the flagship textiles company of the KK Birla Group headquartered in India. It is a leading textile solutions provider, producing a range of products including spun yarns, fabrics for home furnishings, contract drapery and upholstery. Sutlej currently serves a global clientele with its presence in major developed and emerging markets across more than 65 countries. American Silk Mills was acquired by Sutlej Textiles and Industries Limited in November 2017. For more info, visit sutlejtextiles.com

American Silk Mills was founded in 1896 and remains among the oldest and most established of the American textile brands. The company specializes in designing, weaving, and distributing innovative textiles to customers across residential, contract, transportation and specialty markets. American Silk Mills products include indoor/outdoor performance fabrics, fine jacquard textiles, high quality silks, a variety of luxurious velvets and Sensuede®, an eco-friendly synthetic suede. For more info, visit www.americansilk.com.