Honor Recognizes Leadership in the Face of Adversity
The Event Service Professionals Association honored Kristen Turner, MeetPITTSBURGH's director, convention services, with the first-ever Leadership in Services Award at the 2021 virtual ESPA annual conference.
The spirit of this award is to recognize event services professionals from CVBs, convention centers, hotels and conference centers who have demonstrated leadership in 2020 and have been proactive and positive in the face of adversity.
Turner, a 17-year veteran of the event services industry, is honored for her steadfast approach to keeping the well-being of the industry, as well as Pittsburgh and the Pittsburgh community, top of mind in the face of the obst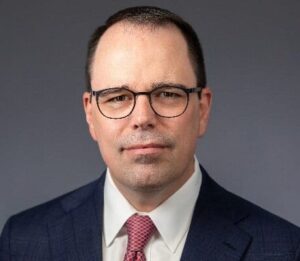 acles caused by the COVID-19 global pandemic.
"Kristen is so deserving of this recognition," says VisitPITTSBURGH President & CEO Jerad Bachar (pictured right). "She shows up to work each day with new ideas, a positive attitude and a will to assist her clients through innovative, new approaches. Kristen is a fantastic representative of Pittsburgh, and I look forward to tracking her continued success."
"It's a tremendous honor to receive recognition from my peers," Turner says. "The last year has definitely challenged our industry, but I know we will bounce back. I truly believe in the power of meetings, and I'm excited to help execute more meetings and events in Pittsburgh."
A 10-year member of ESPA, Turner is a 2021 board member nominee and on the Continuing Education and Leadership Track Committees. She also is a member of Meeting Professionals International and on the Professional Development Committee as a member of Destinations International.
Turner is a Certified Meeting Professional and owns a Digital Event Strategist certification.
VisitPITTSBURGH is the official tourism marketing and promotion agency of the Pittsburgh region.
The organization is dedicated to generating business events, sports events and leisure travel. For more info, visit www.visitpittsburgh.com.