by Ray Smith, Exhibit City News
LVCVA Boardroom Talk
The vinyl-wrap advertisement pasted on the back wall of the Las Vegas Convention and Visitors Authority boardroom tells the story: Las Vegas is the top-ranked convention center in the United States, as declared by none other than the almighty Wall Street Journal.
Las Vegas claims three of the top seven convention centers in the country: Las Vegas Convention Center, Venetian Convention Center & Expo, and Mandalay Bay Convention Center. They account for nearly 9 million square feet of the city's meeting and exhibition space.
"This just confirms our status as the top tradeshow and meeting destination in the United States," Steve Hill, President and Chief Executive Officer of the LVCVA, says following the October board meeting. "There's no better source than to have the Wall Street Journal. It's just fantastic recognition for this entire city."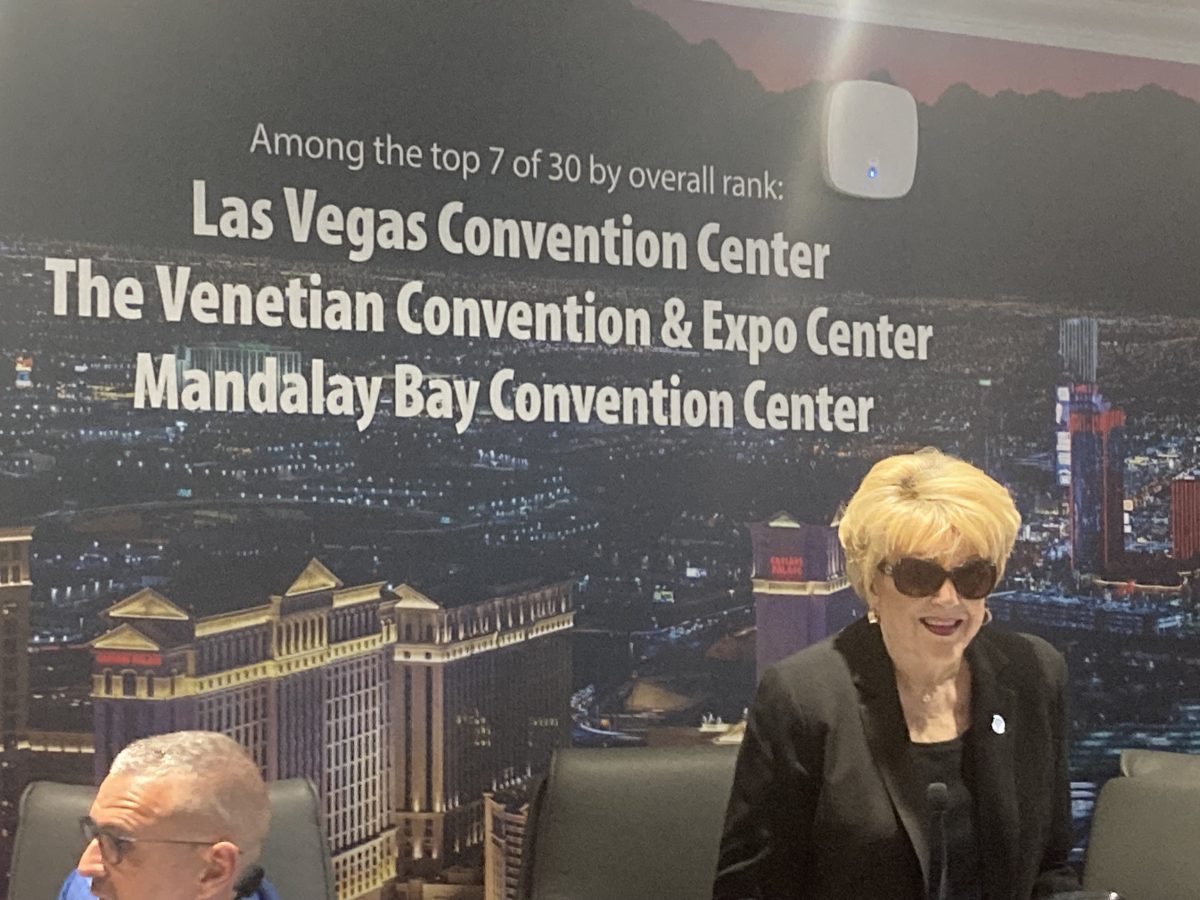 WSJ ranks the 30 largest convention centers according to quality, affordability, and vibrancy of the city. Las Vegas Convention Center and Chicago's McCormick Place were first and second, respectively.
The article cited Las Vegas Convention Center as the host of the massive Consumer Electronics Show, or CES, emphasizing its proximity to the Strip and Harry Reid International Airport.
"What makes for a successful convention? Road warriors say a venue that facilitates networking and deal-making is essential. But almost as important is a city with robust – and affordable – options for those who want to mix business with pleasure," the article states.
While some people must attend conventions in specific locations, others get to choose their venue, and knowing what to expect and how to navigate those cities plays an important role in their decision-making.
The 4.6 million-square-foot Las Vegas Convention Center provides for 6,490 jobs, $356.1 million in wages, and $1.3 billion in direct economic output, including spending at casinos, restaurants, shopping, and entertainment venues, from the 56 conventions hosted in 2022, according to LVCVA.
Las Vegas Convention Center is undergoing a $600 million renovation that will enhance the South Hall lobby and bring the building in line with the architectural design of the West Hall. Mandalay Bay Convention Center began a $100 million renovation in 2022 to upgrade internet capabilities and add digital signage. Venetian Expo recently announced a $188 million renovation to modernize technology and incorporate the Italian theme of the resort property.
The LVCVA reports convention attendance of 647,600 in August, a 64.3 percent increase from the same month a year ago. Roughly 5 million conventioneers come to Las Vegas each year.
"August was a solid month with more than 3.3 million visitors as weekend occupancy was largely on par with last year, while midweek saw notable gains supported in part by a strengthening convention segment that included recurring shows such as ASD Market Week, as well as the Summer 2023 Las Vegas Market show at World Market Center, which fell in August this year vs. July in 2022," the LVCVA's monthly executive summary.