Las Vegas has seen at least three annual events relocate to other cities.  Local jobs, revenue, and taxes have been lost.  The three shows I am aware of, are: MAGIC; Mr. Olympia; and the National Finals Rodeo.  Each has been a longstanding fixture in Las Vegas.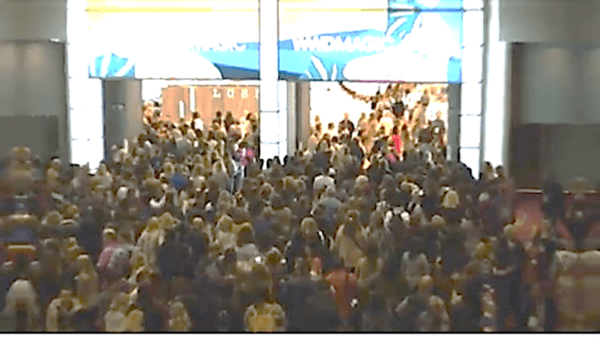 MAGIC is one of the largest and oldest tradeshows in the United States. The show relocated from California to Las Vegas in the late '80s, and established both a summer and winter presence—with the summer show being the larger of the two. In 2019, the February event was one of the largest tradeshows in the U.S. with 729,429 net square feet; it attracted 48,000 attendees and 3,209 exhibitors.  The February 2020 was a live Las Vegas event; the August 2020 show was held virtually. This year, MAGIC relocated to Orlando, February 9-11, due to restrictions imposed by the state of Nevada. The show was smaller than in the past; nevertheless, it employed individuals, kept retailers and buyers happy, and helped contribute to Orlando's economy with an impact of $15.35 million (for the three days of the co-located show). The summer 2021 show is scheduled to be in Las Vegas, Aug. 9-11.

Mr. Olympia has been the world series of body building for more than 50 years. The event has been held in 10 different countries, and seven different cities in the U.S. For the last 21 years, the show found a home: it has been a recurring, annual Las Vegas show—up until the pandemic, that is.  The show attempted to relocate to different venues within Las Vegas, and even considered different dates; but finally, in November last year, the organizers decided to showcase the event in Orlando the following month. The December show was a huge success, attracting international competitors and attendees, and generating an economic impact of $7.7 million for the city of Orlando. In fact, it was such a good experience, that the show has elected to return to Orlando, in October, for their 2021 competition (according to an OCCC spokesperson).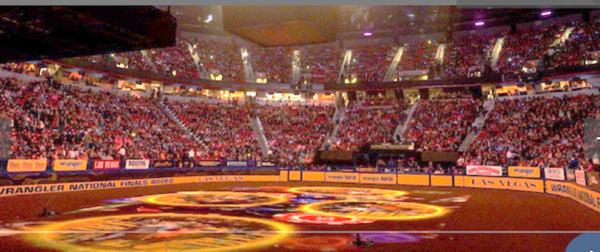 The National Finals Rodeo had a 35-year history with the city of Las Vegas. Every December the rodeo would ride into town and take over for 10 days. It is a major event, and outperforms most conventions in terms of attendance. In 2019, the rodeo drew more than 169,000 fans, and offered prize money in excess of $10 million. This is a major, live, in-person event.  Due to statewide lockdown restrictions, however, there was no way Las Vegas could host the event in 2020.
In another part of the country, some believed that Texas and a championship rodeo would be a perfect match. Representatives from the Texas Rangers, and the Arlington CVB, met with officials from the Professional Rodeo Cowboys Association in the fall of 2020. Texas had fewer restrictions than did Nevada, and Arlington was hosting the MLB playoffs. The Texas delegation stressed that they could, and would, produce a safe event.  Between Dec. 3-12, 2020, the NFR attracted about 130,000 people (a big number in the time of lockdowns), and pumped money into both the Arlington and Fort Worth areas (Fort Worth is home to the Stockyards and Billy Bob's).  To deliver on their promise of safety, the city of Arlington gave away 150,000 face masks. In addition, some of the other safety protocols included Covid-19 testing sites, sanitizing stations and hiring "ambassadors" to remind visitors to wear their face masks. The National Finals Rodeo is scheduled to return back to Las Vegas later this year, Dec. 2-11.
If a city does not hold an event, business is lost in the present.  If a city allows an event to travel to another city, business may be lost in the future.
One city has found a way to host numerous events and tradeshows during the pandemic—and to do it in a safe and successful manner. That city is Orlando, and the venue is the Orange County Convention Center. Since the beginning of the lockdowns, Orlando has hosted about 60 different groups—a mixture of sporting events, tradeshows and other meetings. They have hosted, or will be hosting, a dozen new-to-Orlando shows that relocated from other cities because of lockdown restrictions. These shows, on average, are expected to contribute approximately $10 million each to the local Orlando economy. The OCCC expects to be at full capacity by June or July, this year. Another city that will soon be hosting tradeshows is Las Vegas: it will be good to see live shows like World of Concrete, ISC West, HIMSS and others.
A tradeshow is not a mass gathering—at least, not like a rock concert or a spring-break beach party is a mass gathering. A tradeshow can be a controlled group meeting. A tradeshow can be a safe and successful experience.
Tradeshows and events bring people to cities. People spend money. Money creates jobs.
It is time to get back to the business, fun and excitement of live tradeshows.

Bob McGlincy is director, business management at Willwork Global Event Services.  Willwork creates engaging, energized, and exceptional event experiences.  He can be contacted at Bob.McGlincy@willwork.com