Live Marketing, a creative agency specializing in tradeshow and event marketing experiences, receives a new owner.
Serving for almost ten years at Live Marketing as a creative executive, chief creative strategist and sole shareholder, Anne Trompeter is the new owner of Live Marketing. Trompeter is refreshing the company with new energy, new look and renewed mission to engage.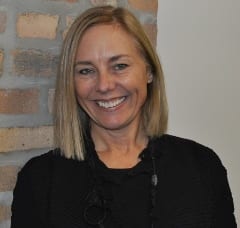 Founded and formerly owned by Elaine Cohen, the firm connects people with brands through live and online interaction as well as social media.
Continuing under Trompeter's leadership, Live Marketing will help companies share their stories and connect with audiences in new, inspiring and award-winning ways.
"There isn't room for complacency in the exhibit and event industry. We are experiencing an era of disruptive change. Everything marketers have always believed is in question. Many of the old rules are no longer true," said Trompeter. "Increasingly diverse audiences need unique types of content—with every audience member having a preference for how that content is delivered. The only way to stand out is to keep on top of new trends and technologies, embrace change, and adapt quickly."
Live Marketing's prestigious creative and account teams remain engaged while long standing team member Kristin Veach has been promoted to chief communications and growth strategist, and Liz Nacron has been named as chief production strategist and executive producer.
Launching at EXHIBITOR2014 from Mar. 17-19 at the Mandalay Bay Convention Center in Las Vegas will be Live Marketing's new personality and path.