One of the most respected and recognized names in convention center management has announced his upcoming retirement.
Global Spectrum's senior vice president of convention centers since January 2006, Tom Mobley, announced his retirement effective June 30.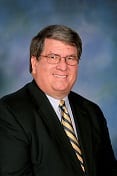 Mobley is known highly throughout the convention and exhibition industry, and before joining Global Spectrum, he served as general manager and CEO of the Washington Convention Center Authority in Washington, D.C. He also spent 11 years as general manager of the largest convention center in the United States, the McCormick Place Convention Complex in Chicago.
"At a time when we were developing the convention center part of our business, Tom was an instrumental part of our sales and new business development team," said John Page, president, Global Spectrum. "With Tom's experience and knowledge, he helped us grow, develop, enhance and create training programs for our staff at all of the convention centers we manage, as well as represent us on a national level to attract new business for our facilities."
Mobley's name is synonymous with leadership and success in the convention and exhibition industry, as he has served as Chairman of the Board of both the Center for Exhibition Industry and the Convention Industry Council.
One of Mobley's greatest accomplishments was being inducted into the Convention Industry Council's Hall of Leaders, one of the highest honors in the meetings, conventions, exhibition and travel industry in January 2010. He was also named to the Hall of Fame of the Exhibitors Appointed Contractors Association, and in 2012, received the Lifetime Achievement Award from the International Association of Venue Managers.
"I would like to personally thank Tom for his many years of service to our company," said Page. "We would not be as successful as we are today without Tom and his knowledge of the business."