by Danelle Dodds; photos by Ray Smith 
The world's largest fashion marketplace is expanding its reach. And with it, it's bringing an inclusive coat of many colors that is enveloping every city it touches.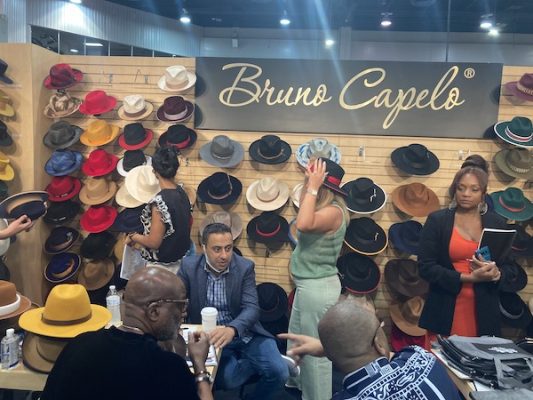 Informa Markets Fashion, a global fashion connector and show organizer, is bringing one of its crown jewels back to Las Vegas. MAGIC, PROJECT, and SOURCING at MAGIC returned August 8 – 10 for its second 2022 installment of its bi-annual visit to the city. A mainstay on the convention calendar, this stylish show has been a staple in  Las Vegas since 1989. 
Fondly referred to as "the Apparel Show" by a few, MAGIC, PROJECT, and SOURCING at MAGIC features fashion's spectrum. Everything from fancy footwear to dazzling accessories come together under its umbrella, allowing buyers and sellers from all corners to scope the latest trends and brands. Big box to boutique, if you're in the fashion industry, this is the place to be. And with an estimated 78,000 attendees, its next strut down the runway promises to be one of the most colorful yet. 
Even before its recent installments or expansions, Informa Markets Fashion introduced a show that was a kaleidoscope of fashion offerings that checked all the boxes. A fully encompassing show floor boasted women's, men's and young contemporary apparel. Trend, seasonal and luxury brands displayed the season's newest offerings. These staples were further accessorized with a robust line-up of educational panels and engaging events. The end result was a tapestry of experiences that stitched buyers and sellers together in a pattern that opened the door for business opportunities.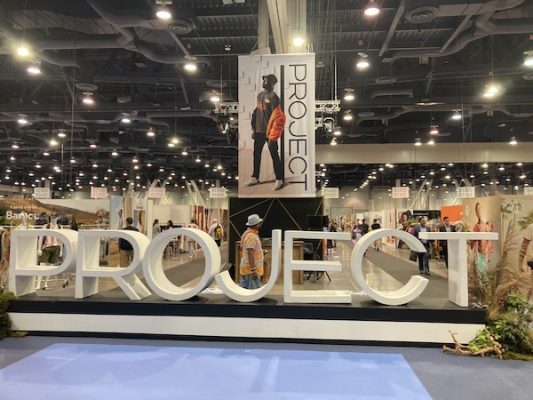 On trend with social awareness, inclusivity was seen front and center by those strolling the exhibits at the Las Vegas Convention Center. Informa Markets Fashion for Change (IMFC) was launched in 2020 to foster that awareness. IMFC's ongoing mission is to nurture inclusion and equality in the fashion community. Spotlighting minority-owned, women-owned and LGBTQIA+-owned fashion brands, IMFC is committed to weaving these businesses into the marketplace. 
Also prominent was more inclusive sizing from the brands decorating the show floor. The body positivity moment is demanding representation in all forms and is ushering in a welcomed and refreshing update in the world's wardrobe. 
It seems fitting that the hottest and most fashionable celebs were highlighted in the show's education and interactive events. Grammy winning rapper T-Pain was the opening event headliner. Katy Perry was the kickoff keynote speaker, and she also showcased her Katy Perry Collections shoe line's Fall 2022 and Spring/Summer 2023 collection. Kristin Cavallari, Lala Kent and Ashley Stock were just a few of the show's other celebrity speakers. 
An expansion of exhibited offerings is not the only thing that is growing at MAGIC. MAGIC New York had its inaugural debut to much fanfare in 2021. It was so successful that the 2022 calendar featured Magic New York in Feb/Mar 2022. It will again return to the Big Apple in September 18 – 20, 2022. And during its announcement of 2022 dates, Informa Markets Fashion heralded the launch of Magic Nashville. The fashion tradeshow descended on Music City Center in May 2022. You could almost hear the clickity-clack chorus of cowboy boots racing to attend. If 2023 mirrors this year, the world's premiere fashion industry tradeshow will bring continued opportunity for engagement across the map. 
Locally, this highly anticipated returning show will not only benefit attendees and exhibiters. The economic impact of the show to Las Vegas was be an estimated $38 million. With those numbers, their continued expansion, and the progressive inclusion of so many walks of life, it appears that this show will always be en vogue.