At the start of 2022, Willwork was optimistic about the return of tradeshows, despite the widespread talk at the beginning of the year concerning a new COVID variant. Optimistic, yes; but the company had no idea how busy the year would become for them.
The successful return of shows was predictable, and the entire industry benefitted from the pandemic-driven pent-up demand. What was not so predictable was the amount of future business and the willingness of companies to seek new partners and new solutions. Because of their array of product lines–I&D, Retail, General Contracting, AV, Private Corporate Events, Permanent Installations, Branded Environments–Willwork developed new opportunities with new companies. Fortunately, Willwork was able to keep core personnel employed during the pandemic. Nevertheless, with the influx of both new and returning business, there was a need for additional help–especially in the areas of general contracting and event production.
Even with nationwide staffing shortages, Willwork has been able to recruit experienced veterans, hire individuals new to the Industry, and promote from within. Below are some of the personnel changes:
Boston. New hires: Dayna Hartford, Senior Graphic Designer, eleven years industry experience. Erin Gaughen, accounting. Kelsey White, Account Manager, twelve years industry experience. Lauren Sterbenc, Junior Designer. Linda Jarousky, payroll. Matt Jardin, Account Manager. Mike Krause, Senior Designer, eighteen years industry experience.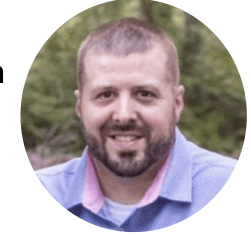 Promotions: Stephanie Hill, Senior Designer, seven years with Willwork (started as a college intern). Mike Nadeau, (pictured right) Assistant City Manager, New England Region, a year and a half with Willwork.
Orlando. New hires: Stephanie Kelly, Project Coordinator. Jessica Lindsey, CSR. Wayne McRae, Senior Project Manager, Nashville; over 25 years industry experience.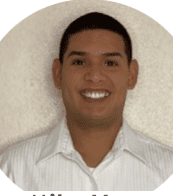 Promotions: Joe Croly, Production Manager, seven years industry experience. Mike Vega, (pictured left) General Manager, Orlando; sixteen years industry experience, eleven years with Willwork.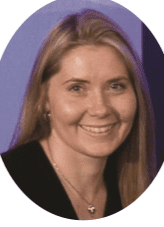 Las Vegas. New Hires: Alicia Rosen (pictured right), Director of Rental Solutions, eighteen years industry experience. Chelsea Chavez, Director of Marketing, sixteen years marketing experience. Kelly Malloy, Account Manager, four years industry experience. Madison Boyd, CSR. Shane Slade, Assistant City Manager, thirteen years industry experience.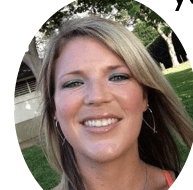 Promotions: Amy Golden, Director of Exhibitor Services, ten years industry experience. Zach Roussin, Production Manager, six years with Willwork. Christina Boyd (pictured left), Las Vegas City Manager, eleven years industry experience.
2022 provided new opportunities for business for Willwork. But the new opportunities also created new challenges. It was necessary to find, recruit and train new talent. Willwork continues searching for talented individuals looking for new opportunities.
Curt DaRosa, executive vice president states, "It's a pleasure for me to be part of our team members growing personally and professionally with the Willwork family! Also, we are extremely lucky to have all these new amazing people join our team. We are ready to deliver success to our customers."