MALEKKO Software Systems announced today that they are celebrating 10 years of zero product returns and refunds for their Xzibitware software add-on for AutoCAD.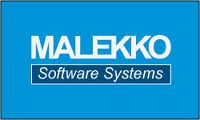 "With as broad a background that MALEKKO had in writing software applications, most people might have expected us to create a software product for the mass market," said Richard Maddox, president, MALEKKO.
But after working with some of the early Computervision CAD systems in the '70s and teaching AutoCAD courses part-time for Texas Instruments' learning centers in the mid '80s, Maddox got hooked on AutoCAD. He met John Walker and Dan Drake, the co-founders of Autodesk, and got to know most of the original software development team behind AutoCAD. When Autodesk started up their third-party software developer network back in 1987, he quickly signed on.
"We wrote all kinds of special applications for AutoCAD, such as surveying software, space planning software used by the FAA, automatic electrical schematic and parts list generation for SIEMENS, to the PartMaster bill-of-materials program for tracking and reporting parts usage in drawings. What eventually became Xzibitware started out as a custom application for GES in 1995," said Maddox. "Looking back now, I don't think we fully understood at the time that we would have to devote thousands of hours to develop and constantly update the tools in Xzibitware. But, we had a clear goal: make those tools easy to understand and easy to use while saving users hours of drawing and materials list production time every week. And that applied to exhibits made up of 'system' parts or custom parts only, as well as hybrid exhibits.
"Today, we are proud that in the last 10 years there have been no requests to return even a single software license for Xzibitware. We'd like to assume that means Xzibitware met its goal in helping users. And if that's true, it justifies all of the time we continue to put into Xzibitware."
Since 1995, MALEKKO Software Systems has been working with exhibit designers and detailers to identify their needs when creating exhibit and structural detail drawings and exhibit materials lists. Their guidance has resulted in the Xzibitware software product created specifically for those working to design and/or detail Exhibits using AutoCAD.
Current product users range from small design studios and independent designers/detailers to major exhibit design companies. Xzibitware works inside both 32 bit and 64 bit versions of AutoCAD 2010, 2011, 2012 and AutoCAD's newest version, AutoCAD 2013.