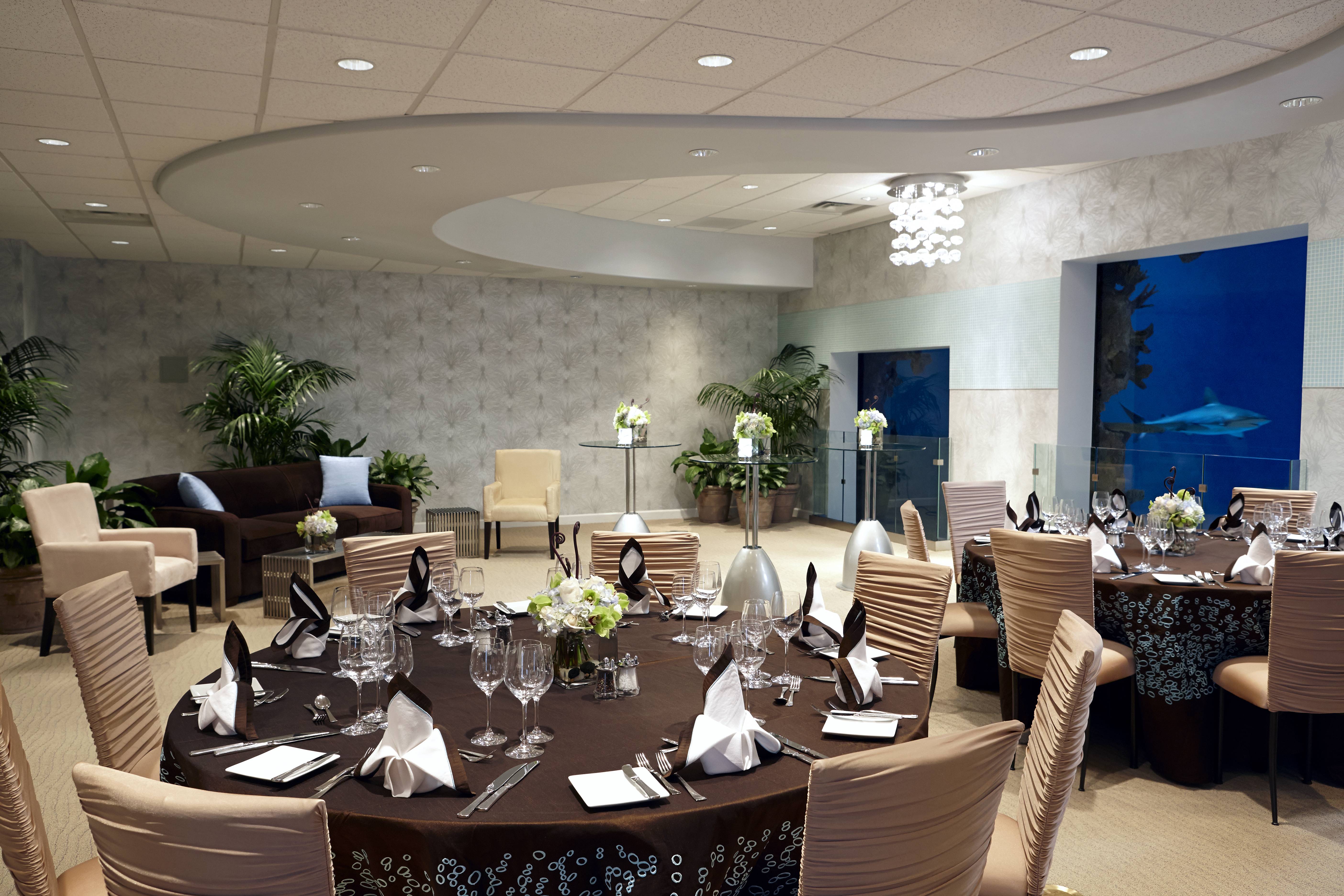 Upon entering the 1,675 square-feet ballroom, one is immediately transfixed by the four floor-to-ceiling windows highlighting 30 sharks and other aquatic creatures inside a 1.3 million-gallon exhibit. If the view gets too distracting during a meeting requiring visuals, a shade can be drawn. This shade also helps all the sea creatures get sleep while attendees are learning or networking.
Originally used as a storage space, this brainchild of a Mandalay Bay employee now provides a relaxing environment. Dim lighting and calm blue colors set the scene for 80 visitors to dine, and it allows up to 125 to enjoy cocktails. An adjoining 175 square-foot outdoor patio and lounge, with a pergola for ambiance and privacy, allows for flexible use of this space. This meetings
venue is available seven days a week from 7 a.m. to 11 p.m.
Providing an opportunity for a social group activity after the meeting is the Shark Reef Aquarium, a predator-based aquarium and exhibit, with its 2,000 animals, including Golden Crocodiles, sawfish, piranhas, Shark Rays and the newest residents – two rare male juvenile Komodo dragons. Private tour guides are available to give guests an overview of the facility and its animals.
On the Las Vegas Strip, Mandalay Bay Resort and Casino can host meetings as small as 30 or upwards of 30,000 due to its 1.7 million gross square feet of meeting and exhibit space.