The New Orleans Ernest N. Morial Convention Center hosted a Christmas in July volunteer event through Second Harvest Food Bank to support the Boys and Girls Club of Gretna, complete with lunches delivered by Santa. The event announced the return of NOLA ChristmasFest for 12 days this December, with appearances from volunteer NOLA ChristmasFest elves and Santa.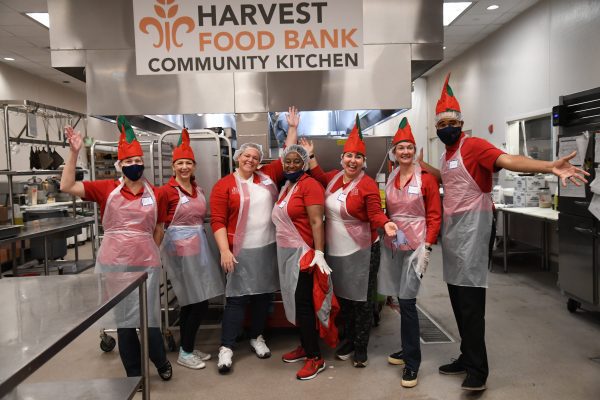 Ten MCCNO volunteers, festively dressed as elves, gathered at Second Harvest Food Bank to participate in the Christmas in July volunteer event. The volunteer elves plated and packaged 1,300 hot meals that were then delivered to the Boys and Girls Club of Gretna, where Santa was waiting to help distribute the meals to the children participating in the summer camp.
During the summer months, Second Harvest Food Bank provides breakfast and lunch to the campers to ensure they receive two beneficial meals a day. MCCNO has a history of partnering with Second Harvest Food Bank to supply packaged food and meals to combat food insecurity in the Greater New Orleans area.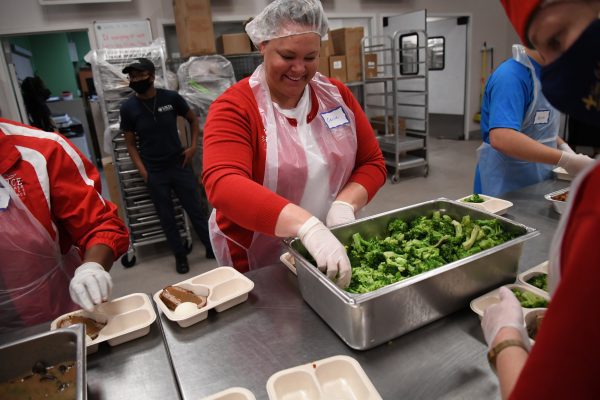 The volunteer event kicked off preparations for NOLA ChristmasFest, which is a one-of-a-kind indoor holiday festival that will feature spectacular family-friendly events and activities. This year, the NOLA ChristmasFest will celebrate its in-person resumption with its re-imagined ice zone, The Big Freezy, which will include an enhanced ice rink, an expanded slide area with three lanes, plus a brand-new ice bocce court. The ever-popular Skating with Santa special event will be back in action for the second time. All ages are welcome to join the New Orleans North Pole Experience and participate in the re-imagined magical holiday activities.
"We couldn't be more thrilled to kick-off the return of our NOLA ChristmasFest by celebrating with a community-focused Christmas in July event at Second Harvest Food Bank," says Michael J. Sawaya (pictured left), convention center president. "Community engagement is fundamental to the mission of MCCNO, and I am overjoyed to be here with the team of NOLA ChristmasFest elves from our Convention Center."
Tickets for NOLA ChristmasFest will be available late summer 2021. For more info, visit nolachristmasfest.com.
With 1.1 million square feet of prime exhibit space, in an entirely contiguous hall, the New Orleans Ernest N. Morial Convention Center provides the largest single exhibit space in the country, features an award-winning staff and first-class amenities, and is the sixth largest convention center in the nation. A leading contributor to the city's robust tourism economy, the convention center's event activity has produced $90.1 billion in economic impact since its 1985 opening, including $5.7 billion in new tax revenue for state and local governments. For more info, visit mccno.com.