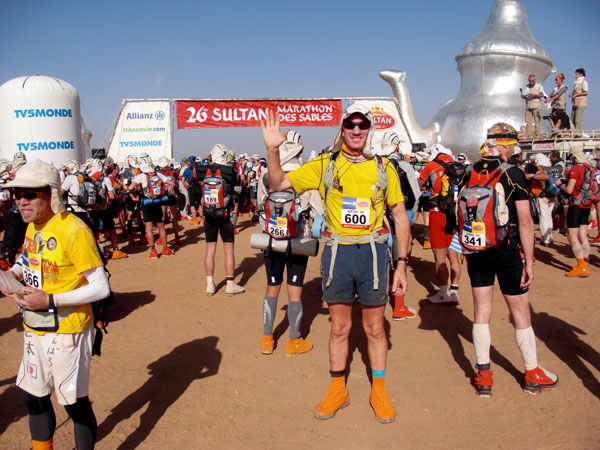 Many of us feel like we are running a marathon each time we have to prepare an exhibit program for an event. With 15 years of account experience, MG Design's Redge Heislitz was well trained to run to the show-ready finish line, but very little could prepare him for his latest challenge.

Redge Heislitz recently completed a 7-day race across the Sahara Desert in Morocco. The race, also called the 26th Marathon de Sables, is more commonly known as the "world's toughest foot race."
For months, Heislitz had been getting his gear and food ready. Then he made his trek to the desert for the start of the 155-mile race.
Friends, family and colleagues were able to send him messages through a marathon website, where a webcam allowed his fans to catch a glimpse of him running in the 110-degree Fahrenheit conditions.
Redge finished the six-day race in 54 hours and 9 minutes running time, which put him in 572nd position overall out of 938 competitors. Unfortunately, many others did not finish the race for various reasons.
Redge actually found the exhibit industry through the sport of running. He first came to the United States from South Africa to join the 1984 Olympic running team. Qualifying for both the '84 and '88 Olympics, he ended up not running but he didn't let that set him off course. In 1985, while at the New York Marathon visiting Adidas' booth, he noticed the various exhibits around him and interest in tradeshows and exhibits took off.
He continues to run top-speed with MG Design as a senior account executive and now, at 54 years old, has just completed one of the world's most difficult races.