MG, an exhibit design firm, announced the promotion of its director of global business to vice president, global & client services.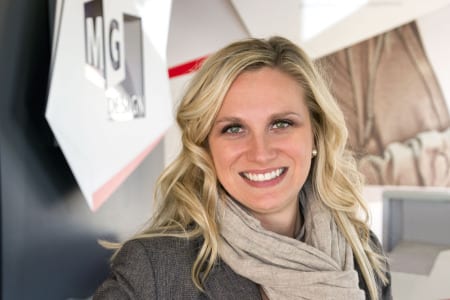 Combining her passion for international business, experience and degree, Kelli Steckbauer is responsible for leading the launch of MG's unified global business department. Within five years of its start, 20 percent of MG's business is now international. Whether clients are in the U.S. looking to go international or need to bring their event program to the U.S., the global business department has created seamless design, build and logistics services to bring international brands to life.
"Kelli paved a new path for MG in international business. While it was no easy feat, we watched her and her team achieve tremendous success," said Michael Grivas, CEO, MG. "Kelli has demonstrated that she's an exceptional account manager, and I am excited to work with Kelli as she uses her hands-on account management expertise as the foundation for helping to take MG's client services team to the next level of exceptional customer service."
Steckbauer began her MG career 11 years ago as an account coordinator in Pleasant Prairie, Wis. In 2010, she received her master's degree in International Executive Management from Loyola University. Steckbauer will continue to lead MG's global team as well as taking on her new role of managing the client services department. The client services department is a team of passionate, dedicated and knowledgeable individuals working hard to service MG's expanding clients' needs.