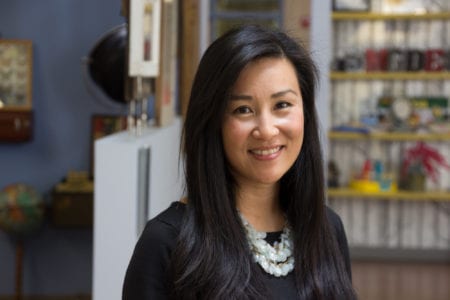 MG is pleased to announce that Linda Lee has been promoted to Senior Account Manager reporting to Jessie McNeil.
Lee has been on the MG team for four years. She started in new business development before moving to a role in account management and managing the day-to-day operations of client programs. Before joining MG, Lee's expertise included more than 10 years with a marketing agency serving technology companies and several years as a customer product development specialist. Lee is located in MG's San Francisco office where she is focused on MG's Silicon Valley clientele and fast-growing biotech sector companies that benefit from MG's assistance entering the trade show marketplace.
"Linda hit the ground running in account management," said Jessie McNeil, MG director, client services. "Her personality is contagious and clients benefit from her retail and marketing experience as she helps them navigate their trade show programs."
Through imaginative trade show exhibits, corporate events, branded environments and marketing engagements, MG builds great experiences that engage face-to-face, enhance relationships and evoke action. MG has a passion for creating experiences that enrich the lives of our clients, their businesses and brands.
Winners of the 2015 EXHIBITORLIVE Best of Show, MG has been building great experiences for more than 55 years. For more information, visit mgdesign.com.