Visit Seattle is celebrating milestones in the journey of Washington State Convention Center's major expansion. In 2018, ground broke on The Summit building, an addition to the renowned WSCC. Pushing through the construction delays over the past year, Visit Seattle and the WSCC are excited to share a glimpse of the first hard hat tour of the Summit building, which was attended by Microsoft planners.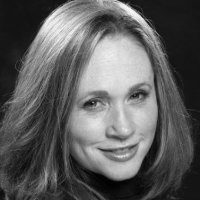 Denise Begley (pictured left), Microsoft's director, external events, said after her hard hat tour, "The thought of how beautiful the Summit building is, how functional the space is and how to move people through it in ways that create opportunities for connecting and learning and showcasing our beautiful city, I can't help but imagine how the space can be used."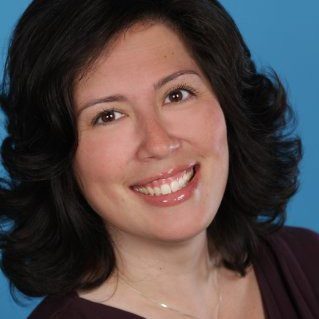 Vivian Eickhoff (pictured right), Microsoft's senior director, global events, said, "It was truly an honor to be able to see the Summit, and I'm excited for what this means for Seattle and the industry."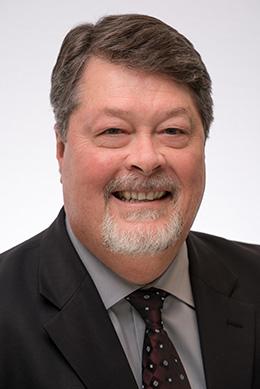 "We're at an exciting stage of building construction. You can now see how the efficiency of the urban site, with its stacked configuration, effectively brings interior and exterior spaces together," says WSCC President/CEO Jeff Blosser (pictured left). "The 14,000 square foot open-air Garden Terrace will be a versatile option for meeting planners, and meeting attendees will be wowed by the 58,000 square foot ballroom with its expansive view of the Capitol Hill neighborhood. The iconic, glass-enclosed Hillclimb along Pine Street has west-facing views of Pike Place Market and the Puget Sound. Simply put, there's a lot to like about this venue."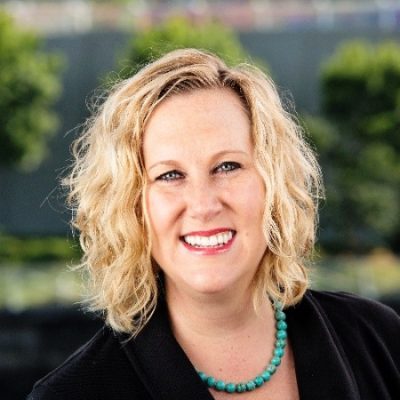 Kelly Saling (pictured right), Visit Seattle's vice president, convention sales and services says, "Summit is spectacular! Seeing it from inside for the first time, I was really struck by how massive it is. It's designed for the modern type of gathering where so much happens outside the classroom and is thoughtfully appointed to make logistics and execution of events an absolute pleasure."
Opening in mid-2022, the building also celebrated a major construction milestone at the end of June by topping out the building with the last piece of steel. When open, the additional building will double the existing capacity of WSCC, adding approximately 255,000 square feet of exhibition space, 120,000 square feet of meeting rooms and 60,000 square feet of ballroom space.
As part of this project, WSCC will invest more than $93 million in community improvements and has committed approximately $135 million to contracting with upward of 100 minority or women‐owned businesses. The Addition will activate four city blocks with new sidewalks, lighting, retail and landscaping to transform the pedestrian experience, bringing communities together and creating a safe, active space in Seattle's downtown core.
These developments come as Seattle is now open and ready to welcome back meetings and conventions again. The destination will be hosting its first large-scale (17,000 attendees expected) convention in the existing building, Arch, with ReedPOP bringing its event PAX West to Seattle on Sept. 3-6.
With vaccination rates above the national average, King County and the greater Seattle metropolitan area offer a true phoenix story when it comes to conventions. One of the earliest epicenters of the pandemic, Seattle, today is paving the way for the return of the meetings and events.
With the near completion of the convention center addition (mid-July 2022) Seattle is primed to welcome more meetings and events back this year. The message is clear to the MICE industry: Seattle is ready for you.
Visit Seattle has served as the official Destination Marketing Organization for Seattle and King County for more than 50 years. A 501 (c) 6 organization, Visit Seattle enhances the economic prosperity of the region through global destination branding along with competitive programs and campaigns in leisure travel marketing, convention sales and overseas tourism development. Nearly 40 million annual visitors spend $6.8 billion in the city and county each year. The economic power of travel and tourism generates 73,000 Seattle area jobs and contributes $692 million in annual state and local tax revenue. Visit visitseattle.org.
For more than 28 years, Washington State Convention Center has been the Northwest's premier meetings and events facility. We welcome thousands of visitors from around the globe each year, offering industry-leading service, award-winning catering and a comprehensive range of services for event planners, exhibitors and guests. Located in the heart of Seattle, a city resonating with innovative minds and a vibrant arts scene, WSCC is within walking distance of world-class hotels, restaurants, entertainment and attractions.  With a longstanding commitment to sustainability, public art and modern technology, WSCC serves its surrounding community and provides visitors with a truly unique Northwest experience. For more info, visit www.wscc.com.