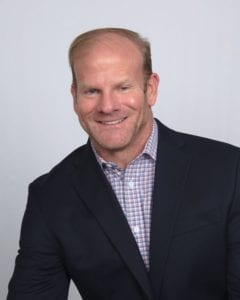 Modern Promos, full-service brand activation agency, has hired Bill Sluben (pictured right) as vice president of growth strategy. The veteran marketer has a wide range of expertise including experiential, digital, research and project management.
"Bill is a dynamic force in the experiential marketing world, and we are delighted for him to join the Modern Promos team," says Jonathon Nelson, president of Modern Promos. "We look forward to Bill expanding our nationwide influence and reaching new verticals with his expertise."
With more than 20 years of experience in the marketing and advertising industries, Sluben provides an extensive track record of success. He has been instrumental in his companies' revenue growth throughout his career in various industries, spanning from technology to automotive to Olympic Games and beyond.
Sluben will be a leader within the growth branch of Modern Promos, which includes sales, business development, and lead generation. He will be based in the Atlanta area, where Modern Promos intends to open a satellite office in 2018, with his leadership coverage focusing on nationwide growth.
Sluben is passionate about giving back to his community, and founded Brookhaven Bolt, a non-profit 501(c) organization founded to support DeKalb County's Rising Schools Program by providing additional funding and resources. He served as the executive director of the organization for five years and helped raise more than $250,000 through fundraising, promotion and sponsor commitments.
Modern Promos is one of the nation's top brand activation agencies and has worked with hundreds of North America's biggest brands. As a full-service brand activation agency specializing in impactful brand experiences, Modern Promos partners both directly with brands and with advertising, public relations and marketing agencies. They create effective and efficient experiential campaigns that bring brands to life while leaving a lasting impression on consumers. With a nationwide network of more than 35,000 brand ambassadors, Modern Promos has the knowledge and staff to produce and execute immersive, impactful, creative brand experiences. Learn more at www.modernpromos.com.