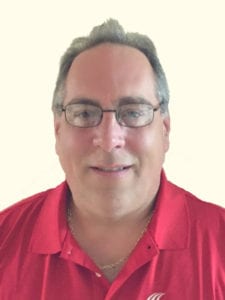 Ron Bruckner brings extensive experience in the trade show industry to Momentum Management, a nationwide labor services company.   "Ron began his career in this industry more than 25 years ago on the trade show floor and has continued to grow his expertise and experience to the manager-level.  Ron's experience gives him the skill set and knowledge to know what it takes on every level to create a seamless trade show experience," says CEO Randy Bott.
"We could not be more pleased to have Ron join our team to lead Momentum's efforts in the New York area," says General Manager Rick Bellerjeau.  "Ron is yet another example of Momentum Management hiring people with extensive exhibit house backgrounds.  His experience and commitment to customer services greatly enhances our ability to serve our client community in one of the most strategic locations in our industry."
"Joining Momentum Management's nation-wide team of managers is a true honor.  I look forward to leading and supporting Momentum Management's New York-area operational group.  My experience on so many levels of this industry provides me with the ability to lead our strong team to carry on Momentum Management's vision of becoming an extension of our exhibit house partners," says Bruckner.