Momentum Management, a nationwide labor services company, continues to promote from within, adding another account manager to the West Coast team.
Joining Momentum's account management staff after receiving a promotion is Erin Stebbins. A former account coordinator with the company for the past 7 years, Stebbins is excited about taking on a new challenge in support of Momentum's growth.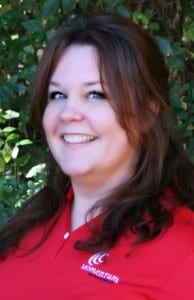 "Erin has been a great asset to the Momentum team for many years," said Randy Bott, president and CEO, Momentum Management. "I am confident that Erin will not only succeed in her new role as account manager, but she will greatly enhance the position overall as we continue to grow and work toward our goal of being the strongest company in labor management services."
In charge of managing Momentum's platinum process for customers, Stebbins is assigned to Account Executive Kaete Miller's team. She will also be responsible for coordinating show floor activity, working with the on-site crew to make sure scheduled information flows properly and enhancing communication among clients and Momentum employees.
"Being a part of the Momentum Management team has been very rewarding," said Stebbins. "I am extremely excited about this new chapter, working with Kaete Miller's team and about the continued service to a company that not only builds outstanding partnerships with their clients, but also with their own team members."
Taking over the responsibilities previously handled by Stebbins is Alia Jackson.
Momentum Management focuses on all aspects of labor services, including installation, dismantle and supervision for tradeshows and other events. Its mission is to become A New Approach to Labor Management Partnership.
For more information, visit www.momentummgt.com.