Momentum Management is excited to announce the hiring of Mitch Simon as their new city manager in Atlanta and Nashville.
Simon joins Momentum Management with more than 30 years of experience in the tradeshow industry.  In 1990, he began his career as an exhibit booth lead and field service manager in New York. He has served as a city manager in Atlanta for more than 24 years and attributes his success to hard work, respect and making sure that every client is always satisfied. "I look forward to working with the Momentum team and providing outstanding service to all our customers," he says.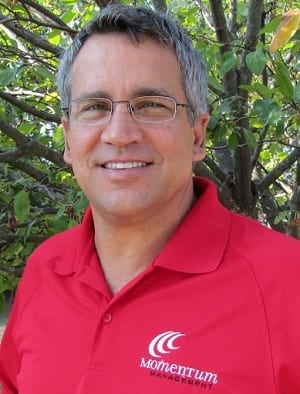 Simon was born and raised in Long Island, New York. In 1997, he moved to Atlanta, Georgia with his wife of 30 years, Barbara. They have three amazing children (Alyssa, 29, Amanda, 26, and Alex, 23) and he loves spending quality time with his family.
"Mitch is a wonderful addition to the Momentum Management team," says Randy Bott (pictured right), president and CEO, Momentum Management.  "His level of industry experience is beyond compare, and we are positive that he will be a great leader for our teams in Atlanta and Nashville. Mitch understands the importance of delivering excellence to our exhibit house partners. We are so grateful to have him on board."
Momentum Management focuses on all aspects of labor services including, installation, dismantle and supervision for tradeshows, in addition to, permanent installations and private events. Momentum Management's strategic approach is to become an extension of their partners in order to enhance the overall value delivered to their partners' customers. For more info, visit www.momentummgt.com or reach out to them at contact@momentummgt.com.