Nominated by the Meeting Professionals International (MPI), UK & Ireland Chapter committee as president for 2013-2014 is the senior online community manager at IMEX Group.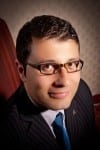 Miguel Neves replaces James Samuel, event director at Leisure Industry Week, after he stepped down as president.
"A strong board of directors plus Miguel's experience in both his leadership role at IMEX and his long-standing reputation globally amongst meeting professionals will certainly help drive the chapter forward and help our members become more successful," said Samme Allen, head of sales – Business Events, Barbican Centre.
Neves has extensive experience in the meetings industry, given his longevity and previous positions on the UK & Ireland board. He served as deputy vice president of marketing, vice president of finance and various other local and international committee positions. He also currently sits on the APEX council.
"This and in particular the experience of his current role as VP of finance, affords him an excellent understanding of the various challenges, strategically and operationally faced by the Chapter, which need to be addressed from this important position.  He also has a good working relationship with both IBOD members and HQ staff and is keen to develop this further," added Allen.
At the MPI World Education Congress 2013, held last July, Neves was awarded MPI RISE member of the year.
"I look forward to contributing and strengthening the strategic direction of the MPI UK & Ireland Chapter," said Neves. "We have a strong board and volunteer base that are committed to the development of the meetings industry, and we feel that MPI UK & Ireland Chapter can have an important part to play. We are also making our best efforts to personally connect with all our members and grow our business community."
Meeting Professionals International is a membership organization for corporate, association and independent meeting planners.