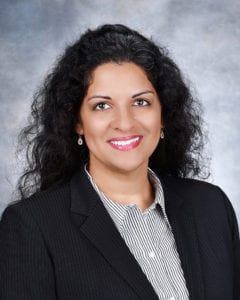 Leah Sulony and Lauren Castine have been named event managers at the New Orleans Ernest N. Morial Convention Center, the sixth largest convention center in the nation. In their new capacity, each will be responsible for managing all aspects of the event planning process. As liaisons between the center and clients, they will guide clients through event preparation and show set-up, monitor in-house events and oversee all related activities to ensure successful events.
Sulony (pictured right) began her career in New Mexico where she worked to monitor and inspect vehicles for the U.S. Air Force. The New Orleans native then transitioned from her military career to become an international air freight pricing specialist for UPS Supply Chain Solutions before serving as director of international operations for Chicago's New World Van Lines. After a brief stint as a small-business owner, she began her service in the hospitality industry. She gathered experience as event services manager for Hilton Worldwide and as operations manager for Hosts New Orleans before landing at the New Orleans Convention Center. Sulony has experience handling logistics for all manner of events, from intimate receptions to parades with more than 10,000 guests in attendance.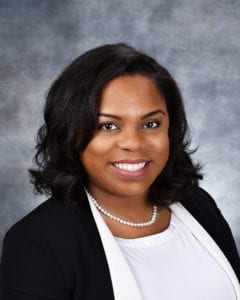 A native of Louisiana, Castine's (pictured left) career path took her around the country as she continued to hone her skills. From her stay in New York where she interned for a variety of high-profile brands like BET Network and the fashion brand Valentino, to her work in Washington D.C. as the director of meetings and events for the American Institute of Architecture Students (AIAS), Castine comes to the MCCNO with a sharp knowledge of the event planning world. In her previous role for AIAS, Castine handled forecasting, development, and execution of D.C. area and international conferences. With more than six years of experience under her belt, Castine returns to Louisiana to make an impact as event manager at the New Orleans Ernest N. Morial Convention Center. Castine graduated from LSU in 2011 with a Bachelor of Science. She also aims to complete her Masters in tourism administration and events management in 2019 from the George Washington University School of Business.
"We are proud to bring Leah and Lauren on board and look forward to seeing what they can do for the Convention Center and the city of New Orleans," said Donna Karl Sakelakos, director of events at the New Orleans Ernest N. Morial Convention Center.
With 1.1 million square feet of contiguous exhibit space, an award winning staff and first class amenities, the New Orleans Ernest N. Morial Convention Center is the sixth largest convention center in the nation, a consistent Top 10 host of the largest number of conventions and tradeshows annually, and one of the city's "Top Workplaces." A leading rainmaker of the city's hospitality industry, MCCNO event activity has produced $81.7 billion in economic impact since its 1985 opening, including $5.1 billion in new tax revenue for state and local governments. For more info, visit www.mccno.com.