The National Indian Gaming Association (NIGA) Annual Tradeshow and Convention is anticipated to be the largest gathering of tribal leaders and casino industry executives in the U.S. from March 30-April 2 at San Diego Convention Center.
In celebration of its 30th year, NIGA is implementing a number of new initiatives and enhancements, including free tradeshow floor admission opportunities, an improved conference program, expanded product resources, new networking events and more.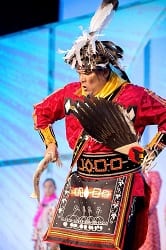 "The only constant is change, so we are celebrating our 30th anniversary edition with some changes and enhancements that signal the beginning of a brand new era for our show," explained Ernest L. Stevens Jr., chairman, NIGA. "From show floor admission procedures to education and networking opportunities, we're fine-tuning and enhancing every element of the show to make sure it exceeds the needs of Tribal Gaming community members as well as the many other businesses that serve and support Indian Gaming. We believe these enhancements will further the one thing that will never change — NIGA's mission to promote Tribal sovereignty and Indian self-reliance to advance the lives of Indian people economically, socially and politically."
Among the many new initiatives and enhancements for the 30th anniversary edition include:
FREE TRADESHOW FLOOR ACCESS| KEYNOTE ACCESS OPPORTUNITIES – For the first time in the show's history, NIGA is giving its exhibitors the opportunity to provide free tradeshow floor passes to their customers. As part of the initiative, exhibitors have received a special link to share with customers via email, Web banners and other means. Their customers can use the link to register for a free tradeshow floor pass, which also includes admission to new keynote sessions on the show floor. NIGA encourages attendees to contact exhibitors to request the special link. For a listing of exhibiting companies, visit www.indiangamingtradeshow.com.
NEW, IMPROVED EDUCATIONAL CONFERENCE – This year, attendees will find a number of enhancements and new features, including streamlined conference sessions; 50 percent new speakers in 15 educational tracks; the return of Commissioner Certification Trainings; powerful keynote addresses including a panel featuring Indian Country's top CEOs; a brand new Monday conference program at the nearby Hyatt Hotel with programs like What's Hot in Indian Gaming, Leadership in the Tribal Casino, Slot Academy and more.
EXPANDED SELECTION | EXTENDED SHOW FLOOR HOURS — Indian Gaming 2015 will feature the largest selection of Indian Gaming's top suppliers and service providers. Attendees will see the latest innovations and offerings from 300-plus leading businesses. To help attendees take advantage of all the new features and offerings, the tradeshow floor hours have been extended to 10 a.m. – 5 p.m. on Wednesday, April 1 and 10 a.m. to 3 p.m. on Thursday, April 2, with the Native American Arts & Crafts booths opening at 9 a.m. each morning.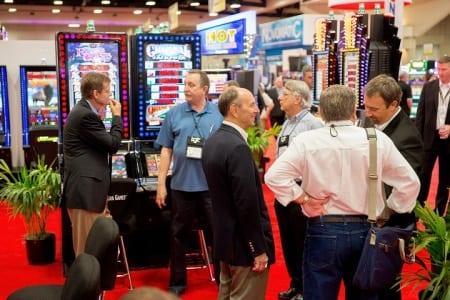 EVEN MORE NETWORKING & SHOW EVENTS – This year's line-up includes a number of brand new events, including:
AGEM VIP COCKTAIL RECEPTION ON TRADESHOW FLOOR | 4-5 p.m.| WEDNESDAY, APRIL 1 — As lead sponsor for the 30th anniversary edition, the Association of Gaming Equipment Manufacturers (AGEM) will host a VIP reception on the tradeshow floor to give its members a chance to relax and network with tradeshow attendees and tribal leaders. As part of the event, different cocktail and hors d'oeuvres stations will be featured on the show floor, including special cocktails served at AGEM member booths.
Other programs and networking events include:
CHAIRMAN'S WELCOME RECEPTION | MONDAY, MARCH 30
GOLF TOURNAMENTS | MONDAY, MARCH 30
CULTURAL RECEPTION | PRESENTING THE TIM WAPATO SOVEREIGN WARRIOR AWARD | TUESDAY, MARCH 31
THE 17TH ANNUAL WENDELL CHINO HUMANITARIAN AWARDS BANQUET FEATURING FOREIGNER LIVE IN CONCERT | WEDNESDAY, APRIL 1| SPONSORED BY AGEM
Look for more information on all programs and show developments coming soon. For information on attending Indian Gaming 2015, visit www.indiangamingtradeshow.com.