The Sultanate of Oman is enjoying record visitation from Australia and New Zealand due to its positioning as a multifaceted destination with serious delegate appeal. This interest is being propelled by the new world-class Oman Convention & Exhibition Centre opening in 2016.
Contributing to this record increase, Oman has already attracted significant events from high achiever incentive programs from Australia, such as Mercedes Benz and News Ltd.
According to Mona Tannous, country manager for Australia and New Zealand, Sultanate of Oman's Ministry of Tourism, Oman achieved a staggering 72 percent increase in visitations from Australia and New Zealand in 2011-2012, followed by 11 percent in 2012-2013 and 10 percent in 2013-2014, as a result exceeding those from European countries.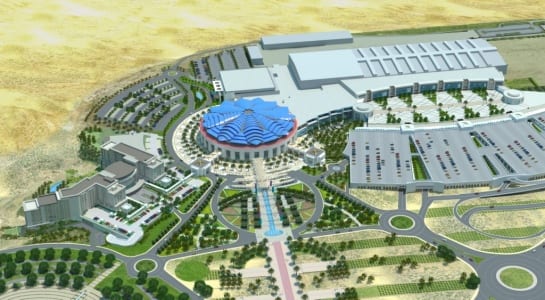 "We often talk about Oman being the best-kept secret in Arabia. But clients keep telling us that Oman's unique natural beauty, heritage and culture combined with the renowned warmth and hospitality of Omani people makes Oman the best-kept tourism secret on the planet," said Tannous.
With more than 10,500 hotel rooms available in Muscat by 2018, the opening of the Oman Convention & Exhibition Centre (OCEC) is the catalyst for major business events in the Sultanate.
To be located only four kilometers from Muscat International Airport, the design of the Centre will incorporate expansive concourse areas to enable ease of large delegations with floor to ceiling windows overlooking landscaped gardens and water features.
Two tiered auditoriums will seat 3,200 and 450 while five exhibition halls will feature 22,000 square meters of column-free exhibition space. Hall 1 will have a superior fit out, specialized acoustic treatment, advanced lighting and rigging requirements to act as a multi-purpose space for plenary sessions, concerts, performances and gala events on a larger scale. Halls 1 & 2 combined will seat up to 10,000, theatre-style.
OCEC's venue manager AEG Ogden agrees that their marketing efforts over the past three years have gained traction with Oman now being seriously considered as one of the world's most exciting emerging convention destinations.
"With numerous convention bids in the pipeline as far ahead as 2021, the operations team will ensure that each and every delegate will experience a special blend of traditional Omani hospitality," commented Rochelle Uechtritz, group manager convention sales development, AEG Ogden.
General Manager Trevor McCartney, who has more than 20 years' experience that includes venue pre-openings in the Middle East, Asia and UK, will head the OCEC executive management team.
"We have also been extremely fortunate to have appointed several highly skilled Omani professionals and are working towards recruiting and training a workforce of more than 160 full-time staff by the end of 2015, of which 60 percent will be Omanis," Uechtritz added.