by Amadeus Finlay
"A good life is a collection of happy moments." As far as advertising campaigns go, the tag line for Aluvision's new collection of outdoor living units (pictured above) carries a punch that ensures it will rise above the noise. Leaning into the reality of these challenging times, Aluvision reminds us that the sheer pleasure of living is what really matters, and that the definition—and realization—of happiness is ultimately down to the individual. Designed to encourage safe, outdoor gatherings, these detailed, semi-enclosed spaces come with the high-end craftsmanship associated with Aluvision, and come in two designs, "box" units and "bay" units.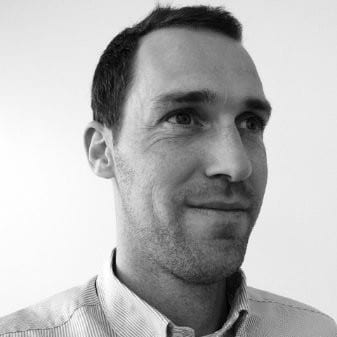 Stephan De Mulder (pictured left), Aluvision's VP of sales, explains, "We've had time on our hands to think about how we, as an innovative and forward thinking company, could expand our expertise and existing materials to develop new products. That is how Indoor and Outdoor Living by Aluvision was created. Our Outdoor solutions can be used in residential, commercial as well as hospitality environments. The focus for our Outdoor pergolas and shade structures lies on using quality materials, offering modern, minimalistic and pure design as well as modular structures that can be personalized. All of that combined with short lead times, since these products will also be manufactured in our state-of-the-art production facility in Duluth, Georgia."
DeMulder adds, "Aluvision will of course still remain a leading developer and supplier of aluminum modular systems for the exhibit and live event industry, but we're adding two new divisions to our company. The three divisions are called 'Exhibits & Events,' 'Indoor Living' and 'Outdoor Living.' " For more info, visit www.aluvision.com/us/indoor-living. 
Switching over to the digital realm, in New York City, a sparky app development firm called Azzumi is making steps to turn the event industry on its head. But first, a little back story. While studying at NYU, Azzumi founder, Can Atikir, noted the need for a social media app that would event allow organizers and attendees to communicate and plan events on a central, efficient platform. When the pandemic hit, Atikir saw an opportunity, took the bull by the horns and realized his vision. Naming the app after the firm, the Azzumi app digitizes many aspects of event management, including attendee outreach, social media marketing, and CDC compliance. The app also assists with ticket sales, keeping everything in one place.
But how can event planners working in the digital space measure the impact of their events on real business goals? International branding firm, Expand Media, might just have the answer. Reacting to the shifting business landscape, Expand launched Explori, a digital solution that captures the true impact of events on attendee experience and business objectives. Utilizing intelligent survey technology, Explori works from industry experience to form benchmarks designed to provide, as a recent press release described it, the "context to understand what a truly great event looks like for your organization."
Whatever truly great looks like, many events across the world will be looking to firms like Azzumi and Expand Media as they increasingly go digital. Just ask Brand USA. Essentially the nation's tourism marketing body, Brand USA recently launched a website designed to host virtual tradeshows and similar promotional work.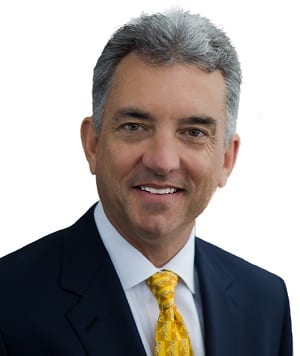 Dubbed the "global marketplace," this international meeting of minds will hit the road on Oct. 26-29 with a virtual convention focused on the European market. In a nod to industry confidence as we shift to a new landscape, Brand USA predicts that more 150 exhibitors will take part.
"While this pandemic precipitated the inaugural launch of this global marketplace, this marketplace will have a life beyond the pandemic," explains Christopher L. Thompson (pictured right), president and CEO of Brand USA. "It'll have an always-on opportunity for our U.S. travel partners to connect with the travel trade, nurture long-standing relationships and create new ones."
Upcoming stories in this series will feature companies and individuals who have risen to the occasion to build temporary medical facilities, masks and whatever is needed during the current crisis. If your company is going above and beyond to assist in this fight, please email us at newsdesk@exhibitcitynews.com for inclusion in future stories in this series.