(Pictured above: The Dallas Market Center)
Tradeshows are finally coming back. Over the past few weeks, convention centers across the country have been tentatively opening their doors to in-person events, doing so with the utmost attention to health and safety. At the same time, exhibit houses have been continuing to develop their own range of meeting solutions to slot in with the rigors of a new business landscape. This is a snapshot of what is happening as our industry comes back to life (as we always knew it would).
The Dallas Market Center hosted the Apparel & Accessories Market and KidsWorld Market June 23-26, and it was an absolute hit. Drawing more than 85 percent attendance over the previous year, show management also reported an increase in the number of new buyers at an impressive 17 percent growth. But that successful outcome was far from guaranteed, as Cindy Morris, president, and CEO of Dallas Market Center, explains: "Frankly, we didn't know quite what to expect, so we are thrilled with attendance and with the feedback."
The show implemented new health and safety guidelines including requiring temperature checks for every visitor every day, mandatory masks and strict social distancing. Other changes included deep cleaning, no gatherings and limited food options such as individually packaged and to-go food service from multiple outlets. There were safety measures integrated into the design of the marketplace, including open parking, large entryways, quick registration in multiple areas, wide hallways, multiple escalators and showrooms with controlled access to allow for the appropriate distance between customers. Most educational events went virtual for the show.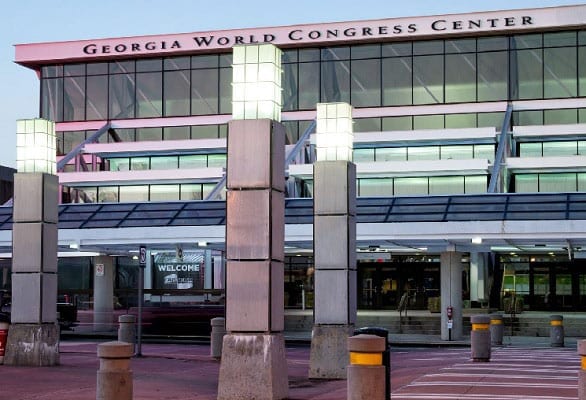 Across the nation convention centers have been rolling out various health and hygiene solutions to deal with a post-COVID world. The Georgia World Congress Center Authority's efforts were recently awarded the Global BioRisk Advisory Council's STAR accreditation for facility preparedness. Launched in the spring, GBAC's STAR verification program enables commercial and public facilities to be certified as having implemented cleaning, disinfection and operational protocols designed to minimize risks associated with COVID-19.
"We are honored to be pacing the industry by achieving GBAC STAR accreditation," says Frank Poe, executive director of GWCCA. "Although events will look different moving forward, our commitment to our customers, show attendees and team members that the highest cleaning and disinfection protocols are being implemented at GWCC hasn't changed. We would expect nothing less of ourselves and for our facility."
"By achieving GBAC Star certification," adds Joe Bocherer, GWCCA's chief commercial officer, "we continue to demonstrate our commitment to providing our customers with the best facility in the country to host their show."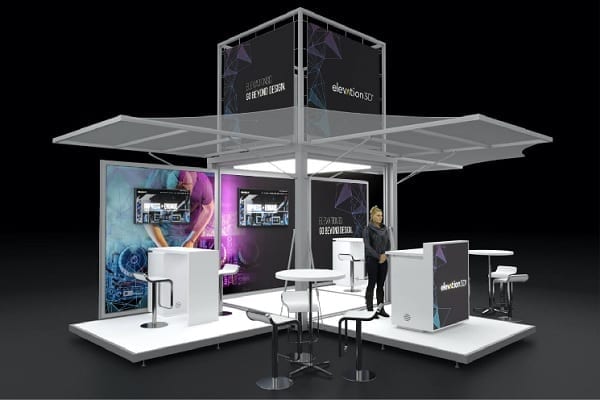 Meanwhile in New England, elevation3D of Shrewsbury, Mass., is continuing to think outside the box by announcing a range of field marketing solutions to be utilized in the new business landscape. Designed for application in trailers and open external spaces, this new series of offerings is intended to instill a sense of normalcy and post-pandemic familiarity in a world that is far from routine.
Offerings include modular trailers (which look like miniature custom exhibits), branded outdoor dome tents, and a combination of physical and smart solutions that come together to transform large indoor facilities into small and medium size spaces.
Upcoming stories in this series will feature companies and individuals who have risen to the occasion to build temporary medical facilities, masks and whatever is needed during the current crisis. If your company is going above and beyond to assist in this fight, please email us at newsdesk@exhibitcitynews.com and Amadeus at amadeus_finlay@hotmail.com for inclusion in future stories in this series.