by H. K. Wilson
The decisions we make during challenging times define the possibilities available to us in the future. Stephen Covey, educator, businessman and author of "The 7 Habits of Highly Effective People," says: "I am not a product of my circumstances. I am a product of my decisions." Forward-thinking leaders are currently setting the stage for a robust return to business. This week, Aluvison is innovating new products, LeanIn.Org is creating expanded opportunities for union tradeswomen and the construction industry is nodding to the necessity of tradeshows. Here's to progress!
Aluvision Expands Product Offerings and Rental Program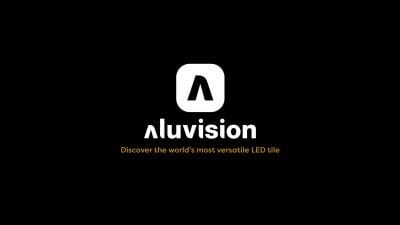 Aluvision, developer and worldwide supplier of modular systems for indoor and outdoor environments and events, is continuing to innovate through the pandemic. It has strategically used the downtime to create new products and further develop its rental program.
Among its new product offerings, Aluvison has made additions to its Hi-LED55 tiles. See the latest at: https://www.youtube.com/watch?v=i4Scknc7_3U.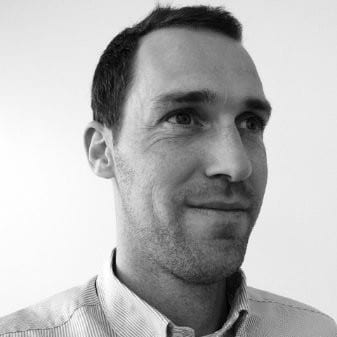 Whether you need a supplement to your existing inventory or have a client with limited budget to purchase, having the option to rent Aluvision frames is a great alternative. "We've had our rental program for about four years already but we're seeing a lot of positive responses and requests about it lately. This confirms our expectations that exhibit houses and event production companies that do not have their own rental inventory will be interested in renting from us to limit their investment. This is also a moment where companies start to look into expanding or starting their own new rental inventory," says VP of Sales Stephan De Mulder (pictured left).
The Aluvision rental program allows you to limit your investment and save storage space while offering clients the flexibility of easily changing their booth design. All of this while continuing to maintain Aluvision's unmatched quality and precision, which is key for graphic fitting and LED tile integration. With a vast stock of more than 1,000 frames of different sizes, connectors and accessories available, they have a rental solution for whatever is needed.
Founded in Belgium in 2003, Aluvision currently services more than 3,000 partners worldwide from production facilities in Europe and the U.S. As exhibit and event companies get back to business, Aluvision is ready with the right solutions. For more info, visit www.aluvision.com/us/.
LeanIn.Org Partners With AFL-CIO to Launch Lean In Circles for Union Tradeswomen
LeanIn.org is a nonprofit organization dedicated to helping women "achieve their ambitions and work to create an equal world." The program supports a community of more than 2 million women and men in 172 countries via Lean In Circles. Circles bring women from all walks of life together in small groups, where they can give and receive peer mentorship, sharpen their skills and charge their ambition. Circles provide women with a support network and opportunities for skill building in-person or virtually.
Lean In has partnered with North America's Building Trades unions, the AFL-CIO, and Canada's Building Trades Unions to launch Lean In Circles for union tradeswomen. The program brings tradeswomen together in small groups to support each other and learn strategies for navigating bias and getting the opportunities they deserve. 
The program was piloted with 140 tradeswomen in St. Louis and Canada last year. One participant shared, "I didn't realize the weight I was carrying … understanding why bias occurs adds so many tools to my toolbox."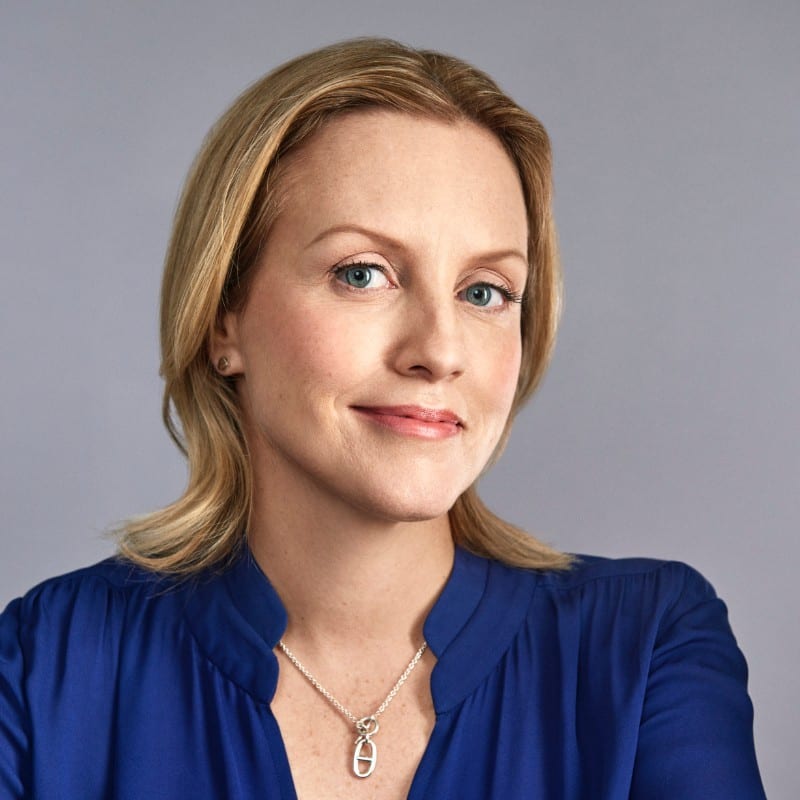 Rachel Schall Thomas (pictured left), co-founder & CEO of LeanIn.Org, says, "I'm bullish on the future of this program. I know women in Circles go further together, and I'm in awe of all the tradeswomen I've met (like Judaline Cassidy and Vicki O'Leary, to name a few). Combine those two things—badass women, and a way for them to connect and empower each other—and you have a recipe for incredible progress."
Currently, only 4 percent of construction workers are women. LeanIn.org envisions a world where people of every gender can pursue their dreams without bias or other barriers holding them back. It is driven by the belief our society and economy would be better if women and girls were valued as equal to men and boys.
For more info, visit https://leanin.org/circles-for-union-tradeswomen.
Construction Industry Spokeswoman Discusses the Value of Tradeshows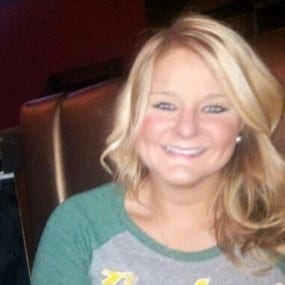 In a recent article published by Asphalt Contractor magazine, Editor Jessica Lombardo (pictured right) discusses "How the Construction Industry is Adapting to Life Without Tradeshows." 
Lombardo emphasized the important role tradeshows have historically played in continuing education and demonstrated how the industry has pivoted to virtual events. While industry associations were first to spearhead virtual meetings, big events like the World of Asphalt and National Pavement Expo also held virtual classes this year. Speakers adapted their presentations to virtual platforms, allowing attendees to remain up-to-date with new information they will need to remain competitive in the coming year.
Further, Lombardo underlined how critical tradeshows have been as a showcase for new innovations in equipment and technology. Through online events, construction equipment manufacturers have continued to network with contractors via virtual tradeshow booths. According to Lombardo, "While nothing will replace an in-person networking event, these types of virtual booths give contractors the opportunity to learn more about a product without having to talk to a company representative at a booth."
Lombardo also stated that despite the pandemic, companies are continuing to create new products, indicating that there will be lots to see when shows reopen.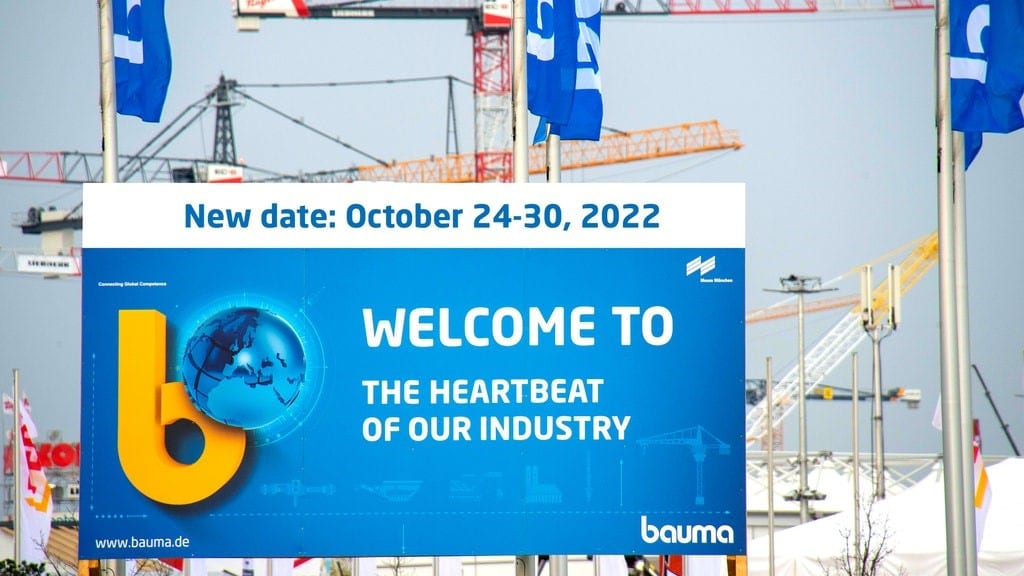 In related news, organizers of bauma, the world's leading tradeshow for construction machinery, vehicles and equipment, have announced the event has been postponed from April 2022 to Oct. 24-30, 2022. In 2019, bauma featured 3,702 exhibitors and hosted more than 620,000 visitors from more than 200 countries. While interest in the April 2022 edition was high, global exhibitors expressed ongoing concerns about the pandemic and advocated postponement. As a result, organizer Messe München delayed the event. For updates, visit: www.bauma.de.
On the Road to Recovery is a series about celebrating the innovators, the imagineers and the glass-half-full types who keep finding new opportunities in our topsy-turvy world. If your company has created new products or found a way to pivot and keep working during these difficult and challenging times, please email us at newsdesk@exhibitcitynews.com for inclusion in future stories in this weekly series.