by H. K. Wilson
With concerts and other live events set to return and more states planning to reopen or increase capacity limits in the coming months, we can begin to envision the finish line. Meanwhile, the ECA and its alliance partners are hard at work advocating for the recovery and advancement of the face-to-face business events industry. Their organized efforts are yielding measurable results for venues, businesses and the many individuals the industry employs. This week, we are being asked to raise our voices to help support these efforts, as we also consider new virtual event data and celebrate a CVB getting back to work. Author D. H. Lawrence wrote: "When genuine passion moves you, say what you've got to say, and say it hot."
Make Your Voice Heard

The Exhibitions and Conference Alliance, the business events community and the 6.6 million people who rely upon the industry for their livelihood are asking for your help.
The Hospitality and Commerce Job Recovery Act provides comprehensive relief and recovery measures for the convention, tradeshow, entertainment, travel and hospitality industries and its workers. As one of the first industries shut down and now one of the last allowed to reopen, we know the need is great. This is our chance to ensure legislators are aware of our plight and take action to help drive the safe return of conferences, exhibitions and other business events.
Will you please contact your state's legislators, and urge them to support this essential legislation?
Take Action Here
https://himss.quorum.us/campaign/32352/?utm_source=Go+LIVE+Together&utm_campaign=6aa524c719-MC_07_23_20_TAKE_ACTION_COPY_01&utm_medium=email&utm_term=0_ebe0d7482c-6aa524c719-
Follow these simple steps—it only takes two minutes to make a difference.
Click the button above and complete the form with your contact information.
You will see a pre-written personalized letter, which will be sent to your federal representatives and senators. Hit Submit.
You will be directed to a social media post. If you have a Twitter account, click Tweet.
Go LIVE Together and ECA partnered with Epistemix, a world leading provider of analytical tools designed to understand the spread of infectious diseases, to model anticipated risk levels for events planned in 2021. Epistemix predicted that, given the health and safety measures the industry has voluntarily adopted, along with current infection and vaccination rates and projections, the industry could expect a nearly a 0 percent transmission rate of COVID-19 at an event hosting 20,000 people this summer.
The Go LIVE Together and ECA teams are meeting directly with governors and state public health officials in key states to share the Epistemix data modeling, as well as the health and safety guidelines that our industry has voluntarily committed to. Nevada continues to move forward with its reopening plans, with Gov. Steve Sisolak anticipating a return to 100 percent capacity levels on June 1.
You can help by sharing this overview of the importance of business events, which includes evidence of our ability to reopen safely and demonstrates the need to take action today in order to plan for events scheduled months from now: https://drive.google.com/file/d/126xPpUGofoYYQ6Ql5o6PYiG6pPlT8nmd/view.
Show support on social by sharing this grassroots advocacy campaign with your network / other #EventProfs.
Make your voice heard and help drive the safe return of business events!
Bizzabo Releases Virtual Attendee Experience Report 
Bizzabo just released its Virtual Attendee Experience Report, which analyzed survey responses from 700 attendees and data from 967 events over a 12-month period. As the world has shifted to virtual and hybrid events, keeping attendees engaged remains imperative to event success. Bizzabo's latest report dives into understanding the perceptions, needs and motivations of attendees when it comes to virtual events.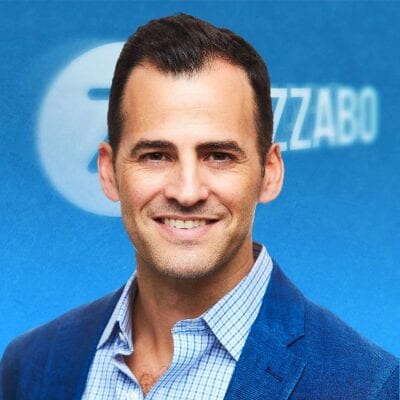 "As we continue to navigate the possibilities of virtual events, understanding your attendee personas can help to customize and tailor aspects of your events to meet the needs and desires of your audience," says Alon Alroy (pictured left), co-founder, CMO and CCO of Bizzabo. "We're releasing this report to help event marketers create engaging events that ultimately deliver more impactful and inclusive experiences for all attendees."
Through internal exploration with stakeholders, data analysis, interviews and surveys, the Bizzabo personas research team uncovered patterns in behavior that told a story and revealed six universal attendee personas.
Solo Learner: This persona makes up the largest segment (32 percent) of online event attendees. This persona registers for multiple free or inexpensive events every week, sometimes up to two events per day. They don't always show up at the events, but they are very focused on learning and like to avoid social disruptions when they do. Gaining work-related knowledge about their industry is what drives this persona to attend. For this persona, the impact of virtual events is positive. They can join events that they never could afford to attend in-person.
Mandated Learner: Making up 25 percent of virtual attendees, this persona's company requires them to attend events to learn for professional development. They also enjoy the social aspects of events but find social connections harder to make online. This persona is motivated to attend events to gain knowledge but finds it harder to learn online.
Radical Networker: Making up 18 percent of virtual attendees, this persona is all about connections. They are serial networkers. The social aspects of events mean everything. Their motivation to attend events is to make long-lasting human connections and relationships. However, at virtual events, this persona finds spontaneous conversations harder to spark online and misses in-person events' serendipitous connections.
Strategic Networker: This persona makes up 10 percent of online attendees. The Strategic Networker persona focuses on making productive business connections. They don't care about learning at virtual events. Networking is a job to them, and going to events to find leads serves as their primary motivation. However, this persona is worried they can't make enough connections at virtual events.
Internal Socializer: This persona makes up 8 percent of virtual events audiences. They are motivated to attend events to socialize and have fun friends and colleagues. They spend most of their time engaging and having fun with friends and colleagues and typically are not engaging in sessions. Though they miss camaraderie at in-person events, this persona has found that online events have helped them become better learners.
Experience Seeker: With the smallest percentage of virtual event attendees (7 percent), this persona attends events to have a good time. They love to receive gifts and participate in giveaways. In-person they used events to travel, go to dinner and have fun with people while collecting any and all swag along the way. The excitement of being in new places, the wow-factor of events, and meeting new people is what motivates them to attend. Though they find it ea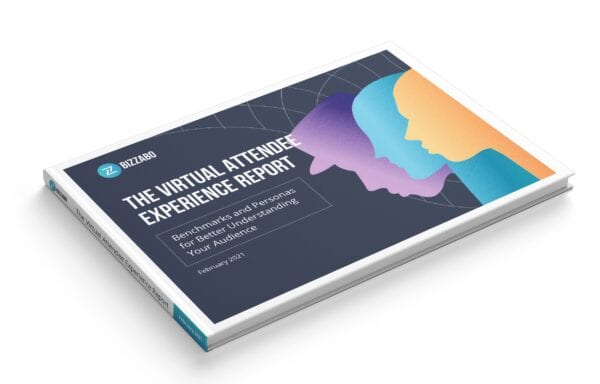 sier to become distracted at virtual events, this persona has found themselves networking more, especially if there are built-in event activities that include it.
"There are many benefits of designing an event around virtual attendee experience personas including increased engagement, retention, refined marketing messages, personalized event experiences, and understanding what motivates attendees," adds Alroy. "We hope these virtual attendee experience personas will help event marketers anticipate the needs and desires of their audiences as we as an industry continue to leverage virtual experience as part of a unified hybrid events strategy moving forward."
For a copy of the report, visit: https://welcome.bizzabo.com/reports/virtual-attendee-experience-report.  
Greater Palm Springs Convention & Visitors Bureau Launches New Meeting Oasis Incentive Program
Enhanced safety measures and increased air accessibility also lure business travelers to the nine-city destination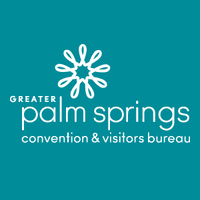 The Greater Palm Springs Convention & Visitors Bureau launched a new meeting incentive program for groups that book summer events for 2021 and beyond. The Meeting Oasis Incentive includes special offers for meetings held in June, July or August of 2021, 2022 or 2023 at one of the destination's world-class hotels or resorts. The announcement comes as the State of California plans to reopen fully on June 15, allowing meetings and conventions to safely resume again, assuming vaccinations proceed on pace and COVID-19 hospitalizations remain low.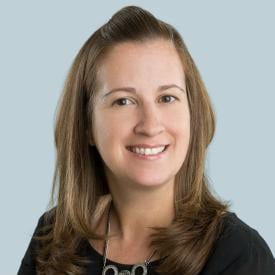 "Meetings and group events are finally poised to make a comeback in Greater Palm Springs," says Colleen Pace (pictured left), chief sales and marketing officer. "We recognize groups are eager to plan events and meet in person in our SoCal meeting oasis."
The Meeting Oasis Incentive includes rebate credits to the group's master account that can be used for any meetings-related fees such as guest rooms, facility rental, food & beverage expenditures, and audio-visual expenses. This credit can be used at participating resorts and hotels throughout the nine-city destination of Greater Palm Springs.
In addition to the incentive program, there are also 17 group offers from the destination's hotels and resorts that include things such as additional rebates, flexible contract policies and waived facility rental fees.  With these discounts and added value, planners can create a great experience for their attendees while also increasing ROI for their company, organization or association.
Increased air service makes Greater Palm Springs more accessible than ever—even during the summer months, when the Meeting Oasis Incentive is available. The Palm Springs International Airport (PSP) welcomed Southwest Airlines to its roster last year, serving Oakland, Phoenix, Denver and Las Vegas. This increases year-round service to PSP from more than 14 nonstop destinations.
For more info on the GPSCVB's new Meeting Oasis Incentive and to see all of the group offers, visit: https://www.visitgreaterpalmsprings.com/meetings/choose-greater-palm-springs/special-promotions/group-offers/.
On the Road to Recovery is a series about celebrating the innovators, the imagineers and the glass-half-full types who keep finding new opportunities in our topsy-turvy world. If your company has created new products or found a way to pivot and keep working during these difficult and challenging times, please email us at newsdesk@exhibitcitynews.com for inclusion in future stories in this weekly series.