by H. K. Wilson
According to billionaire Mark Cuban, "Wherever there is change, and wherever there is uncertainty, there is opportunity." His words are being proved daily as industry entrepreneurs retool old models and invent entirely new products and services to meet the needs of businesses in the locked down  economy. This week, the High Point Market responds to an increasing demand for outdoor living spaces, SnackMagic emerges as a pandemic phenomenon and the IATA reports an upward trend in domestic air travel.
High Point Market Launching Design Oasis Program, Focusing on Outdoor Furnishings for June  

The High Point Market Authority announced its newest program, Design Oasis, set to debut this June during the Spring 2021 Market. The program will focus on outdoor furnishings and feature furniture and accessories from High Point Market exhibitors.
High Point Market in High Point, N.C., is the driving force of the home furnishings industry. The Market features an extensive selection of exhibitors spanning every category, style and price point, attracting tens of thousands of visitors from more than 100 countries twice each year.
Four design teams are developing stylized outdoor vignettes, which will be installed in an outdoor covered area and available to Market guests each day of Spring Market. Each curated space will reflect the unique design aesthetics of the creators, inspired by themes such as a desert oasis or an Italian garden, among others.
Featured designers include Patti Allen & Stephanie James of Allen & James Interior Design, Stacy Garcia of Stacy Garcia, Inc., Cheryl Luckett of Dwell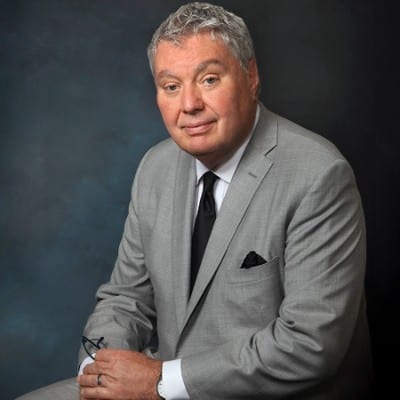 by Cheryl Interiors, and Katie Wozniak of Katherine Elizabeth Designs.
"The popularity of the outdoor room has increased exponentially throughout the duration of this pandemic, which is a positive trend for our exhibitors and buyers alike," says Tom Conley (pictured right), president and CEO of the High Point Market Authority.
Allen & James agree, sharing, "We are getting more and more requests for design assistance with the 'outdoor room.' People want it to be an extension of their home and personality."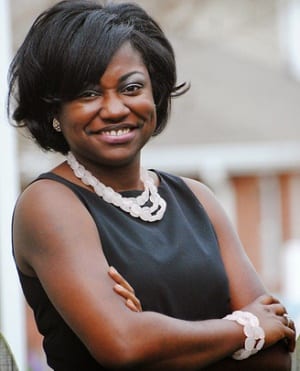 "Spending more time at home has increased the need to expand our living spaces beyond the four interior walls," adds Luckett (pictured left).
A 2021 trend report recently released by the International Casual Furnishings Association, confirms strong consumer interest in outdoor furnishings. Their survey found that 90 percent of Americans agree their outdoor living space is more valuable than e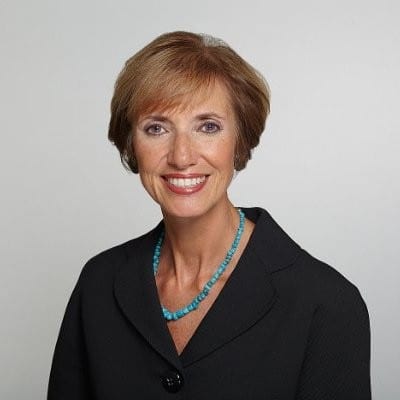 ver before, with 78 percent doing outside upgrades during the COVID-19 pandemic.
"In normal times, outdoor spaces are areas of recreation for ourselves and our families, yet today we need them for the restoration of our bodies and minds," said Jackie Hirschhaut (pictured right), vice president of the American Home Furnishings Alliance and executive director of its outdoor division, the International Casual Furnishings Association (ICFA).
Design Oasis will be located at Center Stage, the outdoor area in between the Transportation Terminal and Showplace where Eats & Beats and Stars Under the Stars concerts have previously taken place. Food trucks will be available daily from 11 a.m.-3 p.m., with the outdoor seating area available for use throughout the day for any Market guests looking for a place to rest, network or dine.
A Designer Meet & Greet is scheduled for Saturday, June 5, and Sunday, June 6, from noon-1 p.m. for anyone looking to connect with the featured designers, ask about their designs or explore the vignettes.
For more info, visit www.highpointmarket.org/events/design-oasis
SnackMagic Secures $15 Million to Scale Personalized Snack Box Company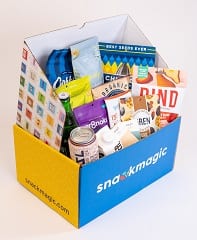 SnackMagic, the first build-your-own gift box platform, announced it raised $15 million in Series A funding, led by Craft Ventures, with participation from Luxor Capital. The new funding will help SnackMagic build warehouse capacity and logistics support for its growing line of products. Over the next nine months, the company plans to diversify its "build your own box" concept into new product categories like meal kits, alcoholic beverages, dessert treats and non-edible gifts like swag and gift baskets. With Toyota, Microsoft, Okta, Fidelity, Amazon, Google, Spotify, Harvard, Stanford, Virginia Tech, MIT and Princeton already signed on as customers, SnackMagic's new funding will help it scale to meet growing demand.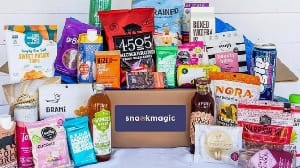 Last year was an exceptional year for SnackMagic, a company born out of a pandemic pivot in March 2020. Founder Shaunak Amin's previous venture, STADIUM, was a New York City-based lunch delivery service catering to corporate clients. When offices shut down, Amin leveraged STADIUM's backend systems to launch SnackMagic—a concept that saw immediate success and took his company from $0 in revenue to a $20 million revenue run rate in just eight months, becoming profitable last December.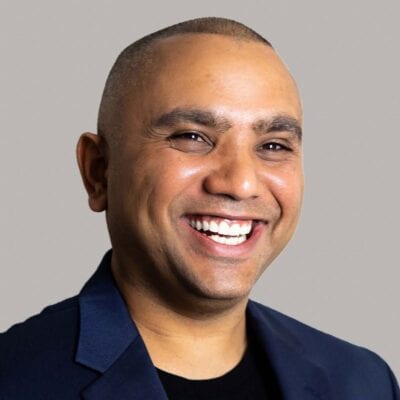 "Stadium was growing double digits month over month but by mid-March 2020, the pandemic forced revenue off a steep cliff. We had a few days of despair and then a light bulb went off: the platform we had built for Stadium could be repurposed to support the exploding work-from-home trend and corporate gifting. SnackMagic was born," explains Amin (pictured left). "Our unique approach to gifting adds a delightful layer of fun as consumers curate their own dream box. As our corporate customers and universities are showing us, the use cases for SnackMagic are endless."
The wild popularity of the SnackMagic experience can be explained by four game changers:
Personalization: Recipients build their own box, which means that everything is exactly what they'd like. Customers can treat anyone to a personalized, build-your-own snack box.
Stress-free gifting: Eliminating the hand wringing of finding the perfect gifts, SnackMagic gives recipients the power to select.
No address needed: Leapfrogging the hassles of snail mail addresses, SnackMagic requires only an email address for gifting.
Infinitely scalable: With logistics operations completely dialed in, SnackMagic can scale without losing personalization. From single orders to batches of a thousand plus, SnackMagic delivers an addictive experience for everything from corporate culture building and event integrations to personal gifting.
Corporate clients love SnackMagic because it provides seamless features like global gifting, including company swag in snack boxes, branded boxes, and a Corporate Plan that enables multiple gift givers to use a central account.
Create instant excitement for your next event by sending tasty treats to enhance your event experience. Participants can build their own, or you can curate a themed and/or branded box. Want to add swag? Ship SnackMagic your brand's favorite swag and they will include it in each attendee's snack box, for the ultimate event gift pack.
Virtual events: Snacks will be delivered on time, no matter where guests are located.
In-person events: Individual goodie bags will be shipped to your event venue or other central location—each one clearly labeled with the attendee's name.
Hybrid events: In-person guests will get their goodie bags shipped to a central location, while virtual attendees get boxes shipped directly to them.
For more info or to send a box to anyone on the planet, visit snackmagic.com. 
Global Domestic Air Travel Sees Upsurge While International Travel Lags

As COVID cases decline in much of the world, air travel trends are changing. In its latest report, The International Air Transport Association announced that passenger traffic this year rose in March compared with February.
Total domestic demand greatly improved in March, while international passenger demand made very small improvement from numbers recorded in February. All markets except Brazil and India showed improvement compared to February, with China being the key contributor.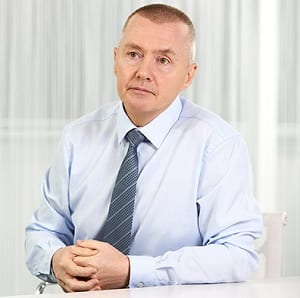 "The positive momentum we saw in some key domestic markets in March is an indication of the strong recovery we are anticipating in international markets as travel restrictions are lifted," says Willie Walsh (pictured right), IATA's director general. "People want and need to fly. And we can be optimistic that they will do so when restrictions are removed."
"The emergence of new COVID-19 variants and rising cases in some countries are behind governments' reluctance to lift travel restrictions and quarantine," says Walsh. "However, we are beginning to see positive developments, such as the recent announcement by European Commission President von der Leyen that vaccinated travelers from the US will be allowed to enter the EU. At least 24 countries have already said they will welcome vaccinated travelers. We expect this to continue and gather momentum as vaccination numbers rise. However, governments should not rely only on vaccinations, as it risks discriminating against those individuals who are unable to get a vaccine for medical or other reasons, or who lack access to vaccines—a common situation in much of the world today. Affordable, timely and effective testing must be available as an alternative to vaccines in facilitating travel."
For more info or to view the full March Air Passenger Market Analysis, visit https://www.iata.org/en/iata-repository/publications/economic-reports/air-passenger-monthly-analysis—march-2021/?utm_source=HTrends&utm_medium=referral&utm_campaign=HTrends-Publish