(Pictured above: L-R: Messe Düsseldorf North America President Tom Mitchell and MAD Event Management Founder & President Martha Donato)
by H. K. Wilson
Events are back, baby! From coast to coast, companies are showcasing new strategies and venues are reopening to full capacity—many with improved facilities. As we continue on this road to recovery, let us remember the words of American author Helen R. Martin, "Coming together is a beginning; keeping together is progress; working together is success."
MAD Event Management and Messe Düsseldorf North America Announce Partnership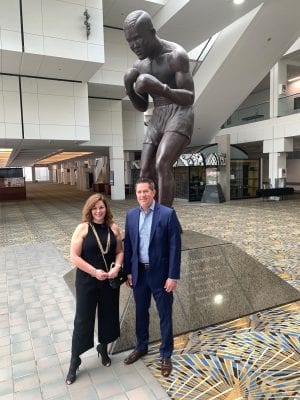 New York-based MAD Event Management LLC just announced its partnership with Messe Düsseldorf North America for the purpose of launching and incubating events in Detroit. These complementary operating entities will support a launchpad of events in collaboration with Claude Molinari, Detroit Metro Convention & Visitors Bureau president and CEO.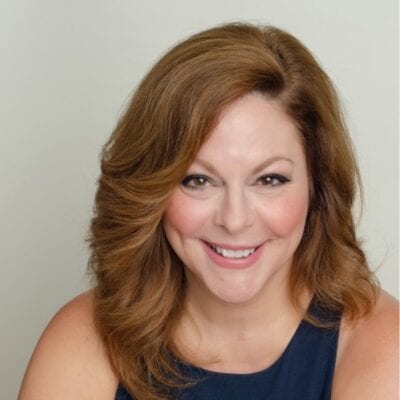 According to MAD Event Management Founder & President Martha Donato (pictured right), "The credit for the concept lies in a multi-year development plan between MAD and Claude Molinari, whose vision of Detroit as a city well positioned to capitalize on the future of live events in North America is unwavering. Detroit is keen to focus its resources to launch business-to-business and business-to-consumer events. MDNA is an organizer with a global view of the events industry and was the perfect partner with whom to execute the ambitious plan."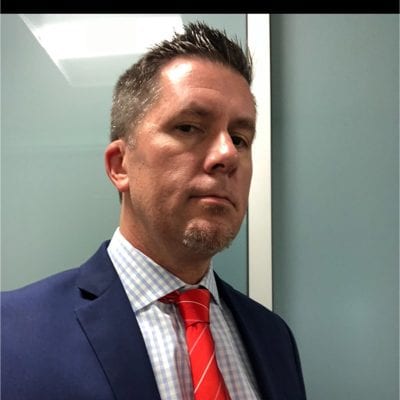 "Martha and Claude's vision and passion was a primary reason we were interested in partnering, using our extensive operating resources to support their entrepreneurial goals," says Tom Mitchell (pictured left), president, Messe Düsseldorf North America. "We all believe that sustainable commerce in trade shows, conferences and consumer events in Detroit will contribute to the city's long-running renaissance story, and we are excited to be part of it. Once we get a better handle on protocols in a post-Covid world, we will announce our dates and initial conference and show schedule."
For more info or to check out Detroit's unique meeting spaces and venues, visit www.visitdetroit.com.
Albany Capital Center Offers Visitors a Breath of Fresh Air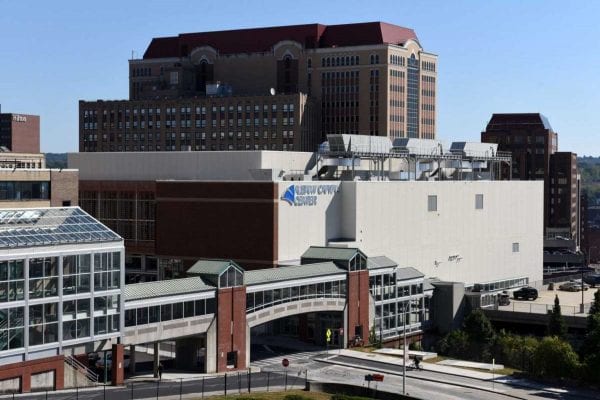 Located in the heart of New York State's capital, the Albany Capital Center is a beacon for business. Always striving to provide the best possible attendee experience, the ACC has made managing indoor air quality a top priority in the wake of the pandemic. The ACC is the only convention center in the area to take air purification further than state guidelines recommend.
Plans are currently underway to install needlepoint bipolar ionization technology inside the facility that will actively and continuously purify indoor air quality, reducing airborne and surface contaminants, pollutants and viruses such as COVID-19. The ACC is committed to minimizing the risk of coronavirus transmissions and bringing confidence back to visitors for larger in-person meetings, events, conventions and trade shows.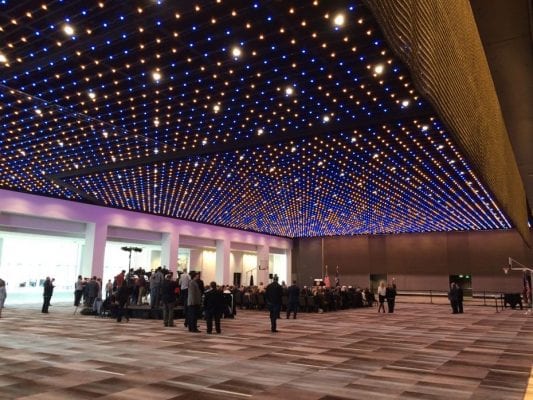 Operated by ASM Global, the ACC is a beautiful glass structure with 22,500 square feet of ballroom/exhibit space, six meeting rooms with 9,200 square feet of space, and 13,500 square feet of pre-function space. The facility can accommodate up to 5,000 guests. The ACC is part of the Capital Complex and is connected to the Empire State Plaza Convention Center, the Egg Performing Arts Center and the Times Union Center arena via an enclosed walkway. Together, these spaces create the largest meeting space in Upstate New York with more than 159,000 square feet. Located within walking distance to restaurants, hotels, shopping and entertainment, the ACC is ready to welcome guests back for exciting and safe in-person events.
For more info, visit visit www.albanycapitalcenter.com.
The Summer Event Season is Heating Up at OCCC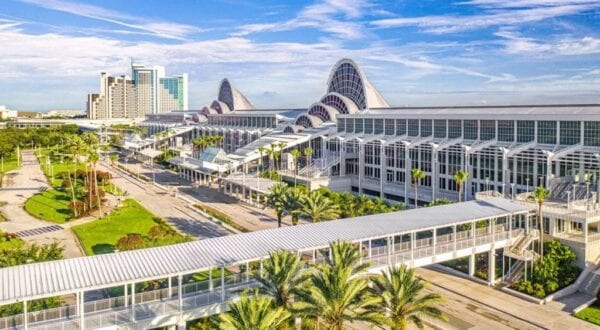 The weather isn't the only thing that is heating up in Orlando, as the Orange County Convention Center is hosting a full roster in June.
The month kicked off with the Vision Expo East from June 2-5, with more than 200 exhibiting companies. It was the first large-scale, in-person trade show for the vision care community since 2019 and brought together thousands of industry members. For 35 years, Vision Expo East has been the premier event for ophthalmic professionals, where eye care meets eyewear, education, fashion and innovation. Previously hosted in New York City, the OCCC was enthusiastic about the 2021 relocation and rolled out the red carpet for attendees and exhibitors visiting Orlando.
Meanwhile, the 38th annual Veterinary Meeting & Expo—VMX 2021—took place at June 5-9 in tandem with Pet Appreciation week. Thousands of veterinarians attend VMX each year to stay current on the rapid changes and advances in animal medicine and ensure they are providing animals with the best, most up-to-date healthcare. This forum is more important than ever, since Americans have looked to their pets for comfort and companionship more than ever during the pandemic. Nearly 13 million cats and dogs found new homes, putting pet adoptions at an all-time high.
Auto Glass Week ran from June 7-9 in the West Building.
OCCC's largest June event is the AAU Jr. National Volleyball Championships from June 18-29 with 138,400 projected attendees. The OCCC also hosted AAU in June 2020—its first major event after the onset of the pandemic.
For more info, visit https://calendar.occc.net/calendar/.
California Reopens June 15 While Emergency Order Remains in Place
California Gov. Gavin Newsom (pictured right) will not rescind the Golden State's emergency COVID order on June 15, but the state will be allowed to fully reopen on that date.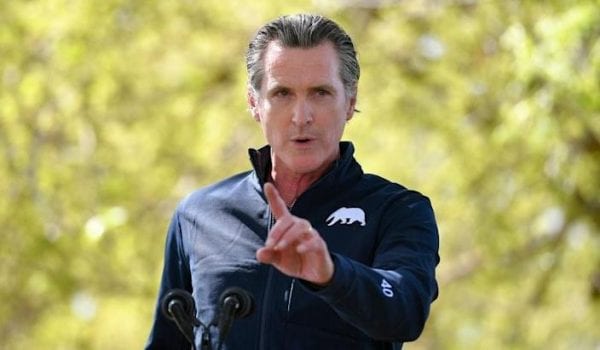 According to a statement released by Newsom's office to the Los Angeles Times, "The state of emergency ensures that the state can continue to respond quickly to evolving conditions as the pandemic persists.The governor will end the state of emergency once conditions no longer warrant an emergency response. While the state of emergency won't end on June 15, we look forward to fully reopening the economy and retiring the blueprint as greater numbers of Californians are vaccinated."
It is estimated that 67 percent of eligible Californians 12 and older have received at least one dose of the vaccine.
On the Road to Recovery is a series about celebrating the innovators, the imagineers and the glass-half-full types who keep finding new opportunities in our topsy-turvy world. If your company has created new products or found a way to pivot and keep working during these difficult and challenging times, please email us at newsdesk@exhibitcitynews.com for inclusion in future stories in this weekly series.