by H. K. Wilson
Spring is here, and the world is finally emerging from the dark, turning its face to the sun and stretching toward the future with optimism. Leo Tolstoy said, "Spring is the time of plans and projects." In this spring of 2021, some are graduating from high school and college and beginning new careers. Others are reopening their businesses, ready to reengage with former clients and colleagues and meet new ones. Whatever you're doing this spring, there are plenty of reasons to celebrate the season, beginning with a little good news from around the country.
vFairs Offers Immersive Virtual Graduations to Schools and Colleges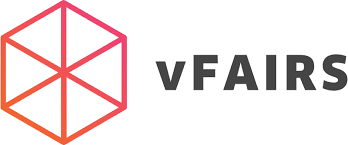 As graduation season is rapidly approaching, continued restrictions against social gatherings to combat the coronavirus are still in effect in much of the country. But grads don't have to miss out on a memorable experience! vFairs, the leading platform for hybrid and virtual events, is offering immersive, customizable virtual graduation ceremonies to schools, colleges and universities, including features such as creating a virtual campus setting and 3D modeling (pictured above).
According to a March 2020 poll by Educause Review, 49 percent of colleges and universities elected to postpone their 2020 commencement ceremonies, 14 percent opted to cancel commencement altogether and 14 percent planned a virtual ceremony. Rather than hosting a live webinar or virtual conference call, vFairs makes it possible for schools to create a virtual graduation ceremony in a virtual world.
vFairs can create customized three-dimensional models of a campus, stadium or auditorium modeled after the school. For example, the vFairs platform can create virtual environments replicating your community college campus to hosting a ceremony on the National Mall in Washington D.C. The platform also can create virtual avatars of graduating students dressed in caps and gowns. The result is an immersive virtual experience that students, parents and faculty will remember.
In addition to creating a virtual graduation ceremony environment, vFairs also offers additional features to engage participants. The system can present a virtual yearbook that students can browse, as well as trivia challenges, scavenger hunts and more. They also can share their memories on social media walls.
To manage access to the graduation, administrators can input student IDs for graduating students and limit access to registered students, family and friends. They also can host an open graduation if desired.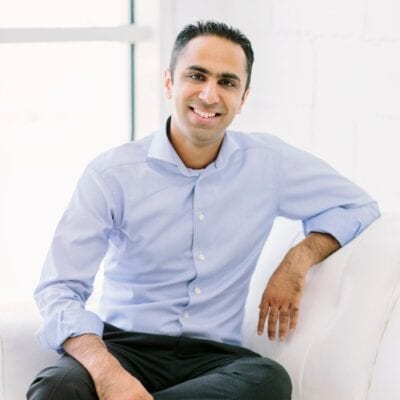 "In response to the ongoing pandemic, many schools are planning early virtual graduations this year," says Muhammad Younas (pictured left), CEO of vFairs. "Even though they can't attend a physical ceremony there's no reason students should feel left out of their graduation. Our virtual environments are designed to make you feel as though you are actually there and leave a lasting impression on graduates and their families."
Virtual graduation ceremonies are one of several immersive conference experiences that vFairs offers that are specifically designed for schools and colleges. Other services include Virtual Open Day to share information about the campus, programs, faculty and admissions; Alumni Networking Events that allow students to meet with alumni and faculty from anywhere with the world; and Virtual Job Fairs that connect students and alumni with prospective employers in a virtual setting that accelerates hiring.
The vFairs platform can be used to create a virtual environment for any group event or networking event, such as a guest lecture series, a stage performance, team-building exercises and more. From concept to completion, it typically takes about four to six weeks, depending on the event's requirements, to design and host an event.
For more info or to request a demo to see a virtual event in action or visit www.vfairs.com.
Conventions Are Making a Comeback in Anaheim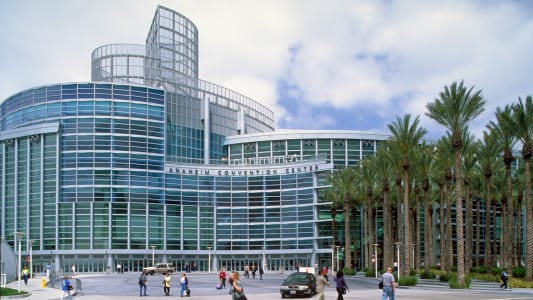 As of March 15, Orange County, California, met requirements to drop from the Purple Tier to Red Tier, allowing hotels, fitness centers, movie theaters, places of worship and other entities to reopen at limited capacities. Gov. Gavin Newsom has promised to release reopening guidance for indoor meetings, events and conventions in the weeks to come.
The Mayor of Anaheim and business and union officials have been pushing the governor's office to reopen the Anaheim Convention Center after a year of closure. The Anaheim Convention Center is the largest exhibit facility on the West Coast, spanning 53 acres and offers 1.8 million square feet of function space and many dynamic features. As such, ACC is a major economic generator for Anaheim and Orange County. According to Visit Anaheim, business meetings, tradeshows and conventions accounted for $66.1 billion in direct spending and 457,000 jobs in 2019.
Economic losses due to event closures originally scheduled at ACC are estimated at $900 million for the first and second quarter of 2021. ACC has been doing its part to move the community toward recovery, serving as a Super POD vaccination center in partnership with city and county officials.
Due to increasing vaccination delivery, Orange and Los Angeles counties are now on track to move to the "moderate" Orange Tier in early April. Anaheim continues to host vaccine sites at Disneyland and ACC, helping to facilitate more than 1.4 million total doses in Orange County to date.
McCormick Place Anticipates Reopening This Summer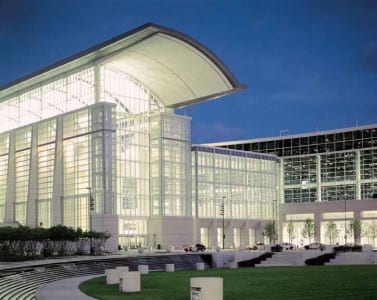 Summer is coming—and with it, conventions are expected to return to McCormick Place in Chicago. According to a recent statement by Gov. Pritzker, he is leaning toward allowing conventions to resume in the state as soon as this summer.
Last year's Chicago Auto Show wrapped just before the pandemic shuttered the convention center. A total of 187 events were canceled from March 2020 through mid-January of 2021, amounting to billions in lost revenue.
Show organizers are demonstrating signs of hope, postponing event dates on this year's calendar rather than cancelling them altogether. The Chicago Automobile Trade Association is attempting to bring its show back for a later date this year.
Like many other convention centers around the country, McCormick Place has stepped up to help the community during the pandemic. In April 2020, it was converted to an alternative care facility for people with mild to severe cases of COVID-19.
With more than 2.6 million square feet of exhibit space, McCormick Place is the largest and most flexible use convention center in North America. Located on Chicago's lakefront, just minutes from downtown and facing one of the most iconic skylines in the world, the McCormick Place campus provides world-class facilities to accommodate virtually any event.
The entire McCormick Place campus holds the Global Biorisk Advisory Council®'s GBAC STAR™ accreditation, the gold standard for clean and safe facilities. By maintaining this gold standard of health and safety protocols, planners and attendees can feel confident about returning to Chicago when meetings and conventions resume.
On the Road to Recovery is a series about celebrating the innovators, the imagineers and the glass-half-full types who keep finding new opportunities in our topsy-turvy world. If your company has created new products or found a way to pivot and keep working during these difficult and challenging times, please email us at newsdesk@exhibitcitynews.com for inclusion in future stories in this new weekly series.