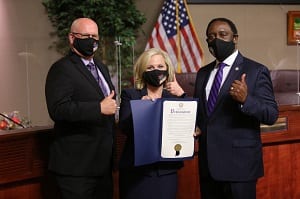 Orlando joined destinations, communities and industry organizations around the world to commemorate Global Meetings Industry Day last week. Led by industry advocacy coalition Meetings Mean Business, GMID celebrated the significant impact of business meetings, conventions, tradeshows, exhibitions and events upon local communities.
On April 8, the Orlando community, joined by Visit Orlando, Orange County Convention Center, Orange County government, the city of Orlando, and destination partners, celebrated the indelible impact of meetings and events on the local economy with the following activities:
Mayor Jerry L. Demings issued a proclamation to officially declare April 8, 2021, as Global Meetings Industry Day in Orange County
Venues around Orlando were called upon to light up in blue, the official color of GMID, to commemorate the day
Orlando destination partners participated in a new #OrlandoLovesMeetings social media campaign to celebrate the importance of meetings and events to Orlando, featuring messages from Mayor Demings, Visit Orlando President & CEO Casandra Matej, and OCCC Director Mark Tester
Visit Orlando executives appeared at speaking engagements for special events for the International Drive Resort Area Chamber of Commerce and the Greater Orlando Chapter of Meeting Planners
Visit Orlando submitted two webinars on the official Meetings Mean Business GMID website: Leading the Way Back to In-Person Meetings and Orlando's State of Recovery showcasing the destination's latest developments including meetings and events safety and what's new
Working closely with local government officials, health officials, local businesses and leaders in the tourism industry, the destination was able to reopen successfully in summer 2020, with enhanced safety and sanitation measures, and the pursuit of the GBAC Star accreditation—the gold standard of safety—for its convention center, airport, hotels and venues.
Since the start of the pandemic, the OCCC has hosted more than 60 live, in-person events serving as an industry trailblazer to showcase how live events can be safely and successfully hosted in the destination. Visit Orlando and the OCCC have also worked with groups to relocate more than a dozen events from other destinations to take place in the coming year, generating more than 63,000 room nights and an economic impact of $124 million in new business for Orange County.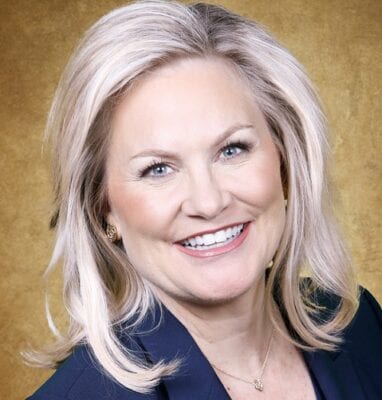 "Today, we celebrate Global Meetings Industry Day throughout our community," said Casandra Matej (pictured left), president and CEO, Visit Orlando. "There is no substitute for the value of face-to-face meetings; it is where business gets done, deals are made, and opportunities for education and networking thrive. We are grateful to the leaders in our local government, healthcare industry and businesses who understand the significance of the meetings and convention industry on our local economy and have collaborated on innovative measures to reopen safely and get our destination on the path toward recovery."
From January through December 2021, the OCCC has 103 projected events slated with 952,808 estimated attendees and $1.85 billion in economic impact. 29,300 individuals are employed by activity generated at the OCCC, along with 1,200 area businesses.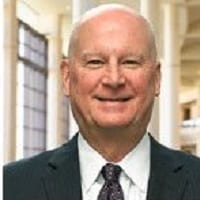 "The Center's ability to serve our community and successfully host conventions and live events is made possible through the perseverance of our team, partnerships and collaboration," said OCCC Executive Director Mark Tester (pictured right). "Our fall and winter calendar is packed, and we are looking at a very strong 2022. As the first convention center nationwide to release our safety guidelines, which enabled us to host modified conventions and events, we are grateful for the immense support that we have received from Orange County Government, our clients, stakeholders, employees and our community. We are proud to lead the region's economic recovery."
Orlando is continually ranked as the number one meetings destination in the country, home to the second largest convention center in the U.S., convenient transportation, hundreds of hotels and resorts, and world-class theme parks, attractions, dining and entertainment options. Welcoming hundreds of events and millions of attendees each year, meetings and conventions have a $3 billion local economic impact and support thousands of jobs in the hospitality sector.
For more info on meetings and events in Orlando, go to OrlandoMeeting.com and Orange County Convention Center's official website.
Visit Orlando is The Official Tourism Association® for Orlando, the most visited destination in the United States and Theme Park Capital of the World®. A not-for-profit trade association that brands, markets and sells the Orlando destination globally, Visit Orlando represents 1,100 member companies comprising every segment of Central Florida's tourism community. For more info, visit www.visitorlando.com/en
The award-winning Orange County Convention Center provides approximately $3 billion in economic impact to Central Florida annually. In recent years, the OCCC has averaged nearly 200 events, including 115 conventions and tradeshows that attract more than 1.5 million attendees to the region each year. For more info, visit www.occc.net.