Spectra, the providers of Venue Management and Food Services & Hospitality to the Owensboro Convention Center, announced they received the Prime Site Award presented by Facilities and Destinations magazine. This is the eighth time the venue has been a recipient of this prestigious award, which is given annually to the top convention and exposition centers in the United States.
Facilities and Destinations is a quarterly trade publication for the meetings and events industry. Voting for the Prime Site Awards is done primarily by association and corporate meeting planners and tradeshow professionals. The award recognizes that clients have determined that these venues and organizations are standouts in the highly competitive meetings market.
Given the unusual circumstances of last year, nominations were based upon:
Experience working with the venue prior to March 2020 and/or
The venue's implementation of COVID safety measures and service to the community during these challenging times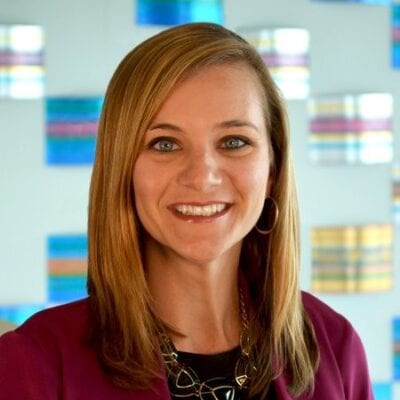 "The team at the Owensboro Convention Center continues to focus on the safety of our attendees and putting our clients' needs first when hosting an event," says Laura Alexander (pictured left), general manager with Spectra Venue Management at the Owensboro Convention Center. "We have embraced the mentality of becoming part of the planners' organizational team and reaching the goals they have for the event versus a simple vendor/vendee relationship."
The Owensboro Convention Center will be featured as a Prime Site Award recipient in the upcoming 2021 Facilities and Destinations SuperBook issue publishing in late July.
The Owensboro Convention Center is a full-service meeting facility overlooking the scenic Ohio River in revitalized downtown Owensboro, Ky. The multi-purpose center boasts just under 102,000 square feet of available space, including a 44,000-plus square foot exhibition hall, 8,900-plus square foot Kentucky Legend ® Pier outside over the scenic Ohio River, and additional ballroom, meeting and pre-function space. For more info, visit OwensboroCenter.com.

Spectra is an industry leader in hosting and entertainment, partnering with clients to create memorable experiences for millions of visitors every year. Spectra's unmatched blend of integrated services delivers incremental value for clients through several primary areas of expertise: Venue Management, Food Services & Hospitality and Partnerships. For more info, visit SpectraExperiences.com.