Venue management firm Global Spectrum hired a new event supervisor at the Owensboro Convention Center, a full-service meeting facility in Kentucky.
"We are pleased to welcome Zack Raubuck to our events team, and his energy and experience will make him an exceptional addition," stated James Wade, director of operations, Global Spectrum.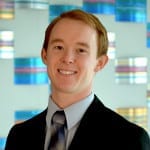 Raubuck started work at the Owensboro Convention Center on June 1. He has already worked on several meetings and has received high remarks from clients.
"I am happy to be a part of the Global Spectrum team and to live in this thriving community," stated Raubuck.
Previously, Raubuck was employed as an event director intern by the Georgia State Games, which plans sporting events around 47 different sports. During his internship, Raubuck assisted with the planning of a three-day youth track meet that hosted close to 1,110 participants as well as several other events.
Raubuck, a native of Terre Haute, Ind., was a 2014 graduate of Indiana University where he obtained a degree in Sports Marketing and Management. He is now residing in Owensboro, were he looks forward to planning many exciting new events for the community.