Tasked with increasing its visibility in the market, Pacific World, the integrated global DMC and event management organization, has appointed a new global marketing manager.
Patricia Silvio has worked at Pacific World as regional marketing manager for EMEO since the end of 2011, and will now have the overall responsibility for the company's marketing strategy and delivery.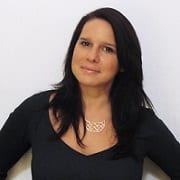 "Having worked with Patricia Silvio for the past 2 years, I know that she will excel in this new role and she has our unanimous support, said Hervé Joseph-Antoine, global managing director, Pacific World. "I wish her and the global marketing team great success."
Silvio said she is honored by the appointment.
"I am very much looking forward to the opportunities and challenges ahead," Silvio said.
Pacific World as a global brand is recognized for delivering operational excellence, creativity and best-in-class customer service across the world. Through working closely with local governments and convention centers, the global MICE company currently delivers event solutions in 26 countries.
For more information on Pacific World, visit www.pacificworld.com.