The Paint Nevada Pink campaign turned the Las Vegas Strip pink on Saturday, October 2, to kick off the month-long initiative to raise awareness about the importance of breast cancer screening.
The Nevada Cancer Coalition (NCC), a not-for-profit tax-exempt organization, has once again partnered with the Comprehensive Cancer Centers of Nevada (CCCN), OptumCare and other leading health organizations to encourage women across Nevada to pledge to get a mammogram and learn more about how early detection saves lives. The NCC will host a variety of in-person events, fun social media challenges and unique activations to highlight the month.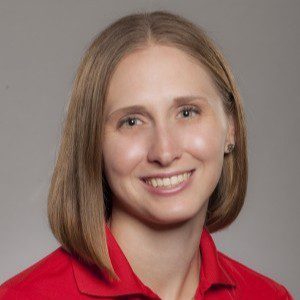 "Studies showed that there was a 60 percent drop in 2020 for breast cancer screening appointments," says Cassie Goodman, NCC's cancer early detection programs manager. "With such alarming numbers due to the pandemic, our efforts to get more screenings scheduled and hopefully save lives are more important than ever."
The celebration began on Saturday, October 2 with the iconic Fremont Experience canopy displaying the signature #PaintNevadaPink logo simultaneously with the notable Reno Arch turning pink. Other famous Las Vegas attractions such as the Cosmopolitan and the High Roller illuminated the skyline a bright pink. Taking the festivities off The Strip, Ethel M Chocolates lit up their famous cactus garden pink along with Mini Grand Prix, Sunrise Hospital, Silver Lining's digital trucks and more.
Take the pledge to schedule a breast cancer screening within the next 12 months, or remind a loved one, to ensure early detection. This simple but powerful statement is a commitment toward personal health and keeping cancer out.
As businesses turn their buildings pink with signs and lights, Nevadans can join the movement on social media. Turn a profile pink by sharing a photo with "I Pledge to #PaintNevadaPink" written on their right hand and tagging the campaign hashtag.
For more information on Paint Nevada Pink, how to take the pledge, and show your support, visit www.paintnevadapink.com.
The Nevada Cancer Coalition is a non-profit collaboration of state and local government; health, medical, and business leaders; the research community, cancer survivors, caregivers, and advocates dedicated to improving quality of life by reducing the burden of cancer in Nevada. The NCC unites and leads community partners to improve the health of Nevadans through cancer prevention and early detection, education, and advocacy. In 2002, the Nevada Cancer Coalition was formed to develop a comprehensive cancer control plan for the state of Nevada. Funded by the Centers for Disease Control and Prevention, the Nevada Cancer Coalition was charged with developing and implementing Nevada's comprehensive cancer control plan. Comprehensive cancer control is based on the idea that people and organizations working together to pool resources and coordinate efforts can effectively increase the prevention of cancer, and, ultimately reduce the burden of this devastating disease.